The decline in industrial production was wide-ranging in February
Text Mark Taylor
Photo Andrei Chertkov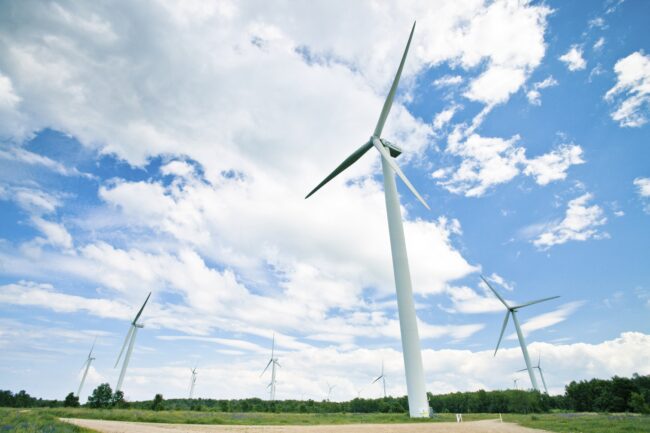 According to data published by Statistics Estonia, in February 2023, the total production of industrial enterprises decreased by 7.4 per cent at constant prices compared with the same month in 2022. Output fell in all three of the main sectors: by 4.0 per cent in electricity production, by 7.7 per cent in manufacturing, and by 8.2 per cent in mining.
The volume of industrial production fell in almost all manufacturing activities in February.
"Of the activities with larger shares, growth was recorded only in the production of shale oil (15.0 per cent) and motor vehicles, trailers and semi-trailers (12.2 per cent). Among the larger industries, there was a slight decrease in the manufacture of food products (2.3 per cent), electrical equipment (2.5 per cent), and wood (1.8 per cent)," explained Helle Bunder, a leading analyst at Statistics Estonia
The percentage of decline for the manufacture of wood products was the lowest in the last six months. In addition, among the larger activities, output fell in the manufacture of electronic products (6.2 per cent) and fabricated metal products (10.4 per cent).
In February 2023, compared with February 2022, the sales of manufacturing production increased by 3.8 per cent at current prices according to working-day adjusted data. While domestic sales grew by 12.8 per cent, export sales fell by 1.4 per cent. In total, 66.3 per cent of the total production of manufacturing was sold to the export market.
According to seasonally adjusted data, production volumes in February 2023 were almost unchanged compared with January. However, in energy production, compared with February 2022, the volume of electricity production (in megawatt-hours) decreased by 4.6 per cent and the production of heat by 3.6 per cent.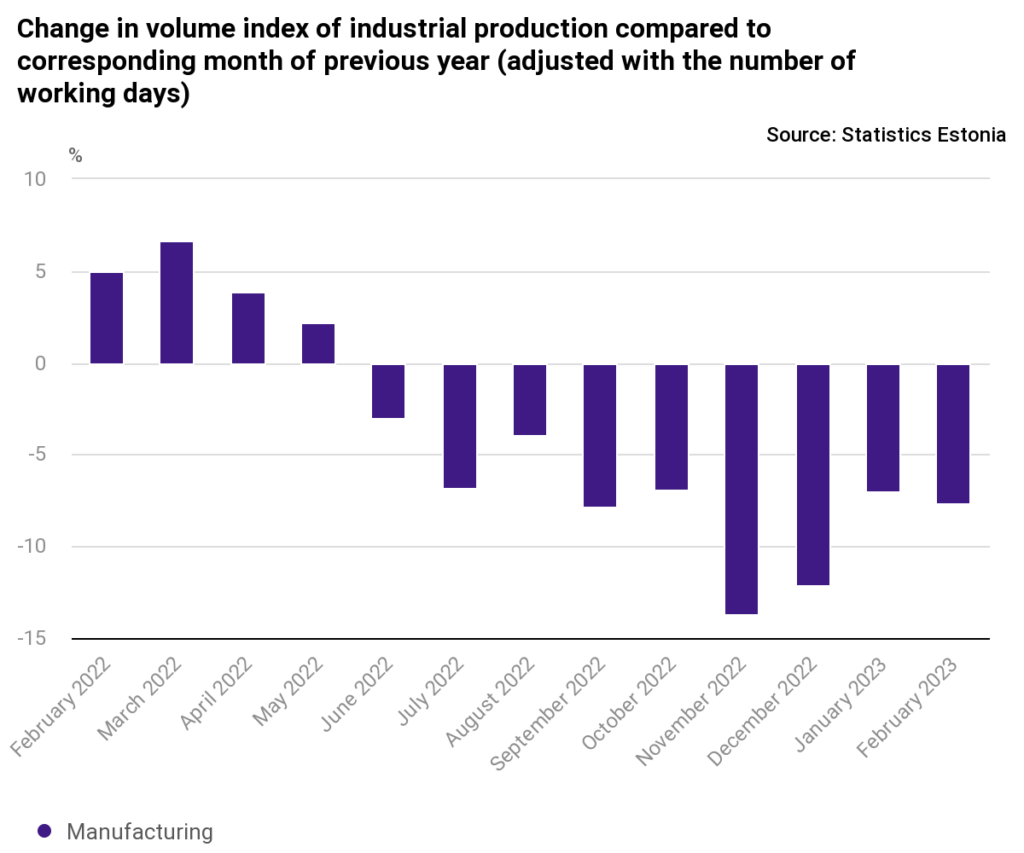 To learn more about this and similar topicsEnergy Export Industrial Production Industrial Production Estonia Industrial Production February 2023 Manufacturing Production Statistics Estonia