The beginning of the summer season at Tallinn Botanical Garden is dedicated to lichens, the season opens on May 1
Text Mark Taylor
Photo Andres Saag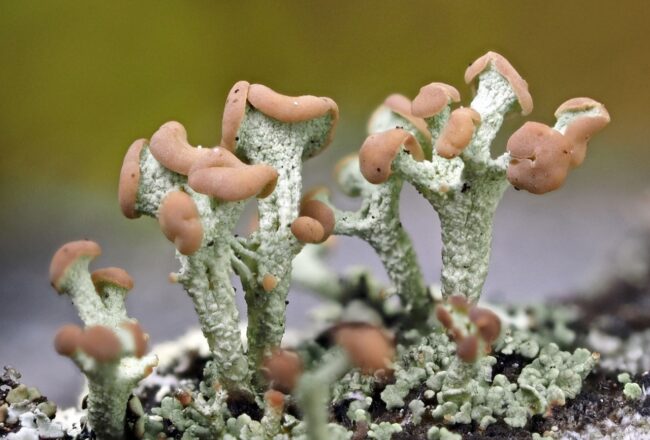 The Tallinn Botanic Garden traditionally opens the summer season on May 1, and this year will be no different. The first month of the season will be dedicated to lichens. Throughout May there will be an exhibition dedicated to lichens.
As part of the special program for Tallinn's year as the European Green Capital 2023, an exhibition of lichens will be open in the Palm House of the Tallinn Botanic Garden throughout May, where you can admire the photographs of Andres Saag, and examine specimens of the corresponding lichens collected in nature.
Andres Saag is an associate professor at the Institute of Ecology and Natural Sciences at the University of Tartu, a lichenologist by profession. He has been photographing lichens since the beginning of this century. Most of the photographs were taken to illustrate guides introducing lichens. A small selection of his more than 1,300 photographs of lichens will be featured in the Palm House exhibition.
On the opening day of the season, May 1, at noon, Liis Marmor-Ohtla, a lichen researcher at the Tallinn Botanic Garden, will lead a guided tour, during which you will learn about the mysterious life of lichens. In the open area of the Tallinn Botanic Garden, a permanent exhibition of lichens, mosses and tree fungi is shown all year round, but lichens also grow in other places in the botanic garden. The tour will take place in Estonian.
From May, the Tallinn Botanic Garden is open every day from 10:00 to 19:00, and the Palm House from 11:00 to 19:00.
To learn more about this and similar topicsBotanic Garden European Green Capital European Green Capital 2023 Lichen Palm House Summer Tallinn Tallinn Botanic Garden