The autumn market tradition lives on strong in Estonia
Text Susanna Poikela
Photo Andrei Chertkov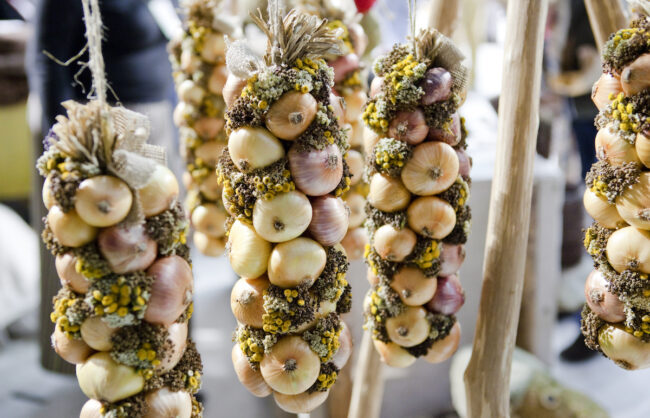 Estonians are hardworking farmers and foresters. In late summer and autumn, berries and mushrooms are carefully picked and a variety of preserves are made from them. Mushrooms are marinated or salted. Sea buckthorn berries are squeezed into a healthy drink for the winter. There are many different types of products made from honey. Onion and garlic varieties are fragrant on the tables.
Generations of the same family come together to pickle, jar, and share what they have picked and grown. It is a part of Estonian culture. Autumn markets are organised all over Estonia from September to November, and at them, you can find all manner of local delicacies.
Crafts and food at Rakvere's Chill(i) autumn market
Rakvere's Chill(i) autumn market will be held this Saturday, October 14, from 10 am to 4 pm. At the market, you will find locals selling handicrafts, products from farms, delicious food, produce from the garden and forest, and much more. The vast majority of the products for sale will be locally made in Estonia.
You can also buy chilli products from the autumn market, both fresh and jarred. The event is organised by the city of Rakvere and the Rakvere cultural centre.
To learn more about this and similar topicsAutumn Market Chilli Chilli Autumn Market Estonian Culture Estonian food Rakvere Shopping