That little place, down by the river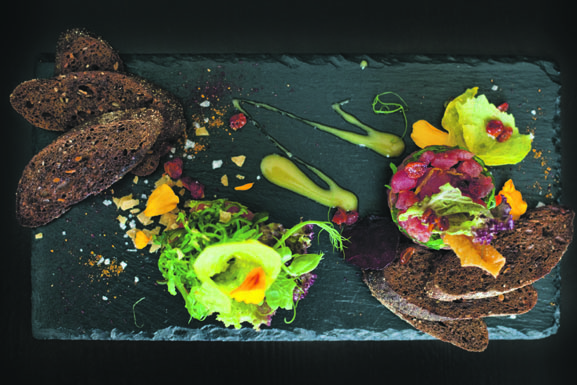 The newly opened River restaurant in Pirita is the ideal place to enjoy a sunny afternoon.
River Restoran boasts a fresh and seasonal menu that is sure to please. Dishes are elegantly presented and incorporate continental cuisine with a bit of Estonian flair. Try the tuna tartare, which perfectly balances the salty wakame salad and hints of sour from the dried sea buckthorn berries. The seasonal risotto was also delicious. The fresh flavour of the bright green spring asparagus came out wonderfully.
Located inside the Regatti Maja complex in Pirita, the restaurant has a simple décor both inside and out. You can enjoy a view over the harbour from inside, or sit right by the water on their beautiful dockside patio. Summer has arrived and why not enjoy it outside!
The Pirita Area
If Pärnu is the summer capital of Estonia, then Pirita must be the summer capital of Tallinn. Pirita beach is the largest in Tallinn, and summertime brings visitors in by the thousands. If the beach isn't your thing, or you can't find a spot on it, don't worry, you haven't come all that way for nothing. The Pirita Covent ruins date back to the 1400s. In summer, concerts are held among the ruins. The TV Tower is also not far away. Visitors can view Tallinn from 170 metres high. Or the Pirita Heath Track and waterside Promenade are perfect places to take a leisurely stroll, ride a bike, or skate.
How to get there?
Takes buses 1A, 8, 34A or 38 from the Viru Shopping Centre and get off at the Pirita stop.
Location
Merivälja tee 1, Tallinn
TEXT: KRISTINA LUPP, PHOTOS ANDREI CHERTKOV
To learn more about this and similar topics