Tallinn Christmas market opens today
Text Mark Taylor
Photo Sergei Zjuganov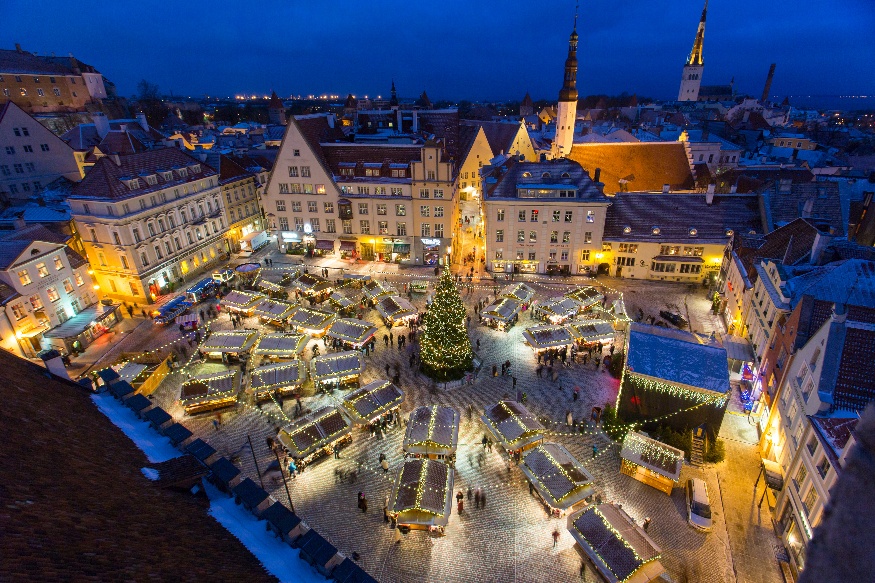 Today, at 6 pm, the Christmas tree in Tallinn's town hall square will be lit, marking the opening of the traditional Christmas market and the beginning of the festive period in Estonia's capital. At the market, which was voted the best in Europe in 2019, you will be able to buy hot food and drinks (including Glögi), buy handicrafts from the numerous stalls, and enjoy a varied program of free live performances on the stage.
Today, November 25, marks the official beginning of the festive season in Tallinn. As with tradition, the lighting of the Christmas tree at 6 pm in town hall square will mark the formal opening of the Christmas market. After the opening, as well as at both 7 pm and 8 pm, the light show Tempus Fugit will be cast onto the town hall.
At the market, you can buy a wide range of handicrafts and winter accessories, which make perfect gifts and stocking fillers. In addition, there are numerous stalls selling hot foods and drinks, including Glögi (hot mulled wine), which is a favourite of locals and tourists alike.
The traditional Christmas market, which was voted the best in Europe in 2019 is especially worth visiting in the evening, when the atmosphere and beauty of the market is best revealed. It is also in the evening when the majority of performances will take place on the stage. The varied cultural program includes musical and dance performances from groups from all over Estonia.
Tallinn Christmas Market, which will run until January 8, will be open from 10 am until 8 pm daily, with hot drinks available until 10 pm (11 pm on weekends).
You can learn more about the market and the cultural programme here.
To learn more about this and similar topicsBest Christmas Market in Europe Christmas Market Christmas Market Tallinn Christmas tree Tallinn Tallinn Christmas Market Tallinn Christmas Market 2022 Town Hall Square