Tallink's newest ferry MyStar will finally start operating on December 13
Text Timo Huttunen 
Photo Sammeli Korhonen/RMC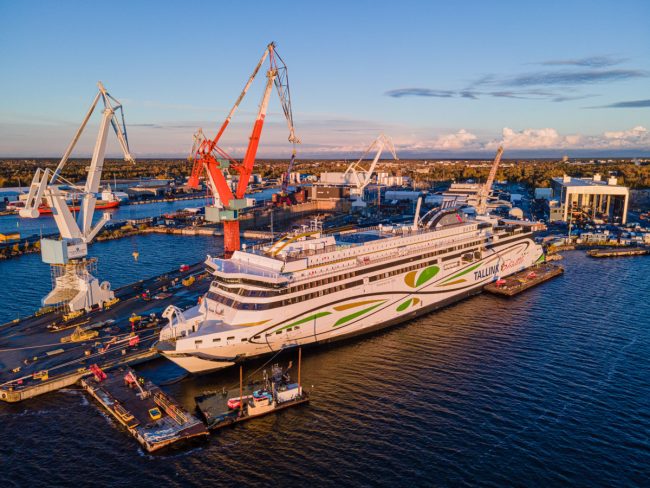 Tallink's new ferry MyStar will start operating on the Tallinn-Helsinki route on December 13, 2022. The ship, which has seen its launch delayed, is the newest and most technologically advanced ship in Tallink's fleet. Rauma Marine Constructions (RMC) will hand over MyStar to Tallink on Wednesday, December 7, 2022.
"With the arrival of the MyStar ship, a completely new era will begin on the Tallinn- Helsinki route. The world has changed a lot since the construction of MyStar began in the spring of 2020. I would like to thank the entire Tallink MyStar project team, the Rauma shipyard and all the partners who have been involved in making our dream a reality," commented Tallink Group CEO Paavo Nõgene.
MyStar is scheduled to leave the Rauma shipyard on Friday 9 December 2022 and arrive at the port of Tallinn on Saturday 10 December 2022. The ship's maiden voyage will be made on Tuesday, December 13, 2022, from Tallinn to Helsinki. MyStar will switch to operating on Megastar's schedule and Megastar will switch to operating on Star's schedule.
Vahur Ausmees, Aivar Moorus and Ain Aksalu have been appointed captains of MyStar, and the crew on board is a total of 208 people.
The construction of MyStar cost 247 million euros.








To learn more about this and similar topicsFerry Megastar MyStar Paavo Nõgene Ship Star Tallink Tallinn Helsinki Ferry