Tallink records highest passengers numbers in 3 years in July
Text Mark Taylor
Photo Tallink Grupp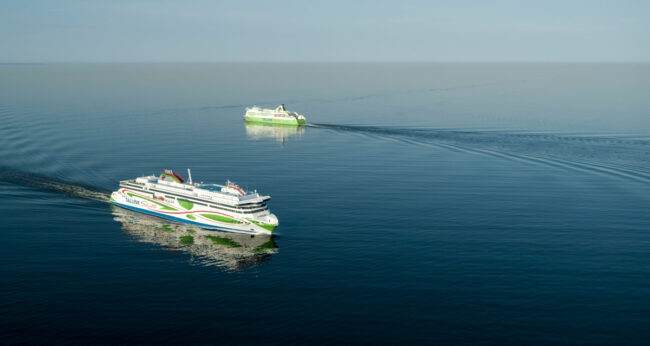 The number of passengers travelling with Tallink ferries in July was the highest in almost three years. In July, 897,828 passengers travelled with Tallink, this is the highest figure since August 2019. These figures were also 102.2 per cent higher than July 2021, when 444,112 passengers travelled with the company.
The number of passengers increased the most on the Finland-Sweden route, which saw an increase of 141.9 per cent compared to July 2021. Steady growth was also seen on the company's routes between Finland and Estonia and between Estonia and Sweden. The increase is partly due to the fact that more ships operated on the routes in July 2022 than in 2021. The increase is also partly due to passengers' increased confidence in travelling after the stabilisation of the coronavirus situation and the lifting of corona restrictions.
"It took almost three years to see again the passenger numbers we were used to before the coronavirus pandemic. Such numbers of passengers have been reached with hard work, good teamwork and thanks to loyal customers", commented Paavo Nõgene, CEO of Tallink Group
"It's great to see that especially Finnish customers have returned to our ships again. Passengers from Western Europe, such as Germany and France, have also rediscovered cruises. The number of children and young people this summer has been higher than in previous years, which means that many families have enjoyed relaxing Baltic Sea cruises this summer instead of long-distance trips," adds Nõgene.
"Now it's August and there's still summer left. So there is still time to jump on the ship to enjoy the summer scenery of the Baltic Sea and get to know what Tallinn, Stockholm and Helsinki have to offer", concludes Nõgene.
The number of transported vehicles in July 2022 also increased, up by 46.6 per cent to 127,039 vehicles, compared to 86,665 vehicles in July 2021. In addition, the number of freight units transported in July 2022 increased by 17.8 per cent to 32,700, compared to 27,766 in July 2021.
To learn more about this and similar topicsEstonia-Finland Ferry Estonia-Sweden Ferry Ferries Ferry Finland Sweden Ferry Paavo Nõgene Passenger Numbers Tallink