Summer Gig Guide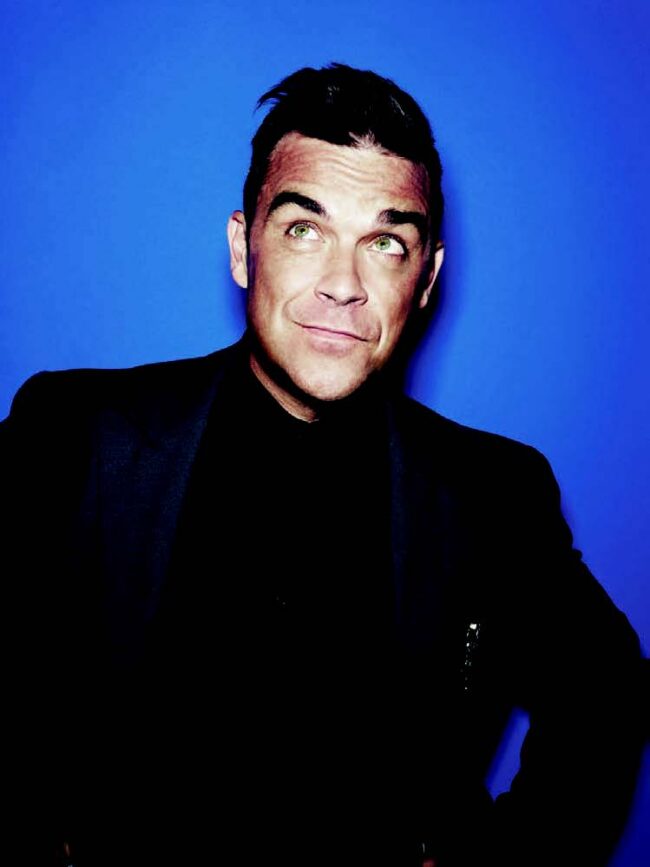 ÕLLESUMMER 2013 (JULY 3-6)
It's been 20 years since the first Õllesummer festival took place at the song grounds. Since then a number of top acts, from international stars such as Mika and the Manic Street Preachers, have taken to the stage in this four-day celebration of music from both home and abroad.
The biggest festival in Estonia, Õllesummer manages to have something for everyone and its location within Tallinn means that it's the perfect spot for those on a short break to find out what Estonian music has to offer as well as seeing some of the top acts from beyond these shores.
This year's festival is headlined by the Pet Shop Boys but with a number of stages available there is plenty on offer for those who like rock music, Hip-Hop, dance or even something from further a-field.
And even if that gets too much, it's well worth taking some time out to check on the wine garden and grab a decent Shiraz.
Day tickets €15
Festival pass €35
Free entry for children up to five years of age.
http://www.ollesummer.ee/
SCHILLING (6TH JULY)
For those who like their indie music and fine cuisine, Schilling is a must-visit. Situated just south of Pärnu at Kilingi-Nõmme, this small festival will see performances from Krautrockers Camera, Finnish lo-fi merchants Melting Hearts and Estonian indie legend Pia Fraus. Along with some enchanted woodlands, fine cuisine and enough pinecones for everyone to share.
www.schilling.ee/2013/
tickets €25 before 5th July, €30 on the door
VILJANDI FOLK FESTIVAL (25TH-28TH JULY)
This legendary festival, which celebrates its 21st anniversary this year, is a must for many folk fans. Attracting artists from as far afield as China and India, this festival has an international feel and has attracted fans from across the globe. The festival always has a theme and this year's is holy commotion, focusing on the many religious rituals, and especially the wedding rite, as celebrated throughout the world.
www.folk.ee/festival/2013/en
Day Tickets €15- €36.
Festival pass €64
MONSTER MUSIC FESTIVAL (26TH-27TH JULY)
Pärnu, as any Estonian will tell you, is the summer capital of the country. While this slightly official of titles may not encourage much hope, a trip to this little coastal town in the summer months will highlight just why it's such a draw after months of snow and ice, this is the place Estonians come to let their hair down and have a good time. Slotting nicely into this is one of Estonia's less sedate affairs, The Monster music festival is a two day party where the good and the beautiful can put on their swimsuits, play in the sand and listen to a backdrop of pop and dance music throughout the weekend. With a number of DJ's and acts from abroad, and the added bonus of beach-side antics such as football tournaments and dancing contests, monster is once again set to offer one of the more hedonistic options around this summer.
www.monsterfest.ee
Day tickets: €14
Two-day tickets: €19
ROCK RAMP (1ST-3RD AUGUST)
Rock Ramp at Viljandi, which is now in its seventh year, is a must for those who want to judge the quality of the Estonian music scene. The festival focuses on up and coming Estonian artists and provides a heady mix of variety, fun and discovery. The castle takes centre stage, but the nightclubs of the town are also open and there will be plenty of stalls and events in the town to keep anyone occupied during the quiet bits.
www.rockramp.ee
Day ticket €15,
Festival pass €25
VIRUFOLK (9TH – 11TH AUGUST)
For a number of years, Virufolk has built itself a reputation for promoting the best of Nordic culture and music. This year's festival, with its focus on Sweden and Scandinavian culture and song, is set to continue to establish the festival as one of the top folk festivals in Europe. The high quality of the artists and music is a draw in itself. However, the perfect setting for the festival at the small seaside town of Käsmu, overlooking the Ingmar Sea and on the outskirts of Lahemaa national park, provides a lush backdrop that has to be seen to be believed.
www.virufolk.ee/eng
Day Tickets €25,
Festival Pass €60
ROBBIE WILLIAMS (20TH AUGUST)
Over the last few years, Tallinn has played host to a number of top stars. So far, we've seen performances from the Red Hot Chilli Peppers, Elton John, Mika, and the Kaiser Chiefs. Indeed, Tallinn's position as a quality tour destination is PHOTO: ELENA RUDI growing and it's no surprise that this summer sees another megastar touch down in the city. Robbie Williams had already placed himself within the rock annuals through his time with Take That. However, since then and with a number of changes in musical direction, the star's reputation and fame has eclipsed that of his band mates and has established himself as one of the top artists of our time. As a result, his performance on the 30th of August, his only concert in North-Eastern Europe this year as part of the Take the Crown tour, is bound to be a packed out extravaganza well worth catching.
www.lauluvaljak.ee
http://www.robbiewilliams.com/
Tickets form €70.50
To learn more about this and similar topics