Spring is in the air!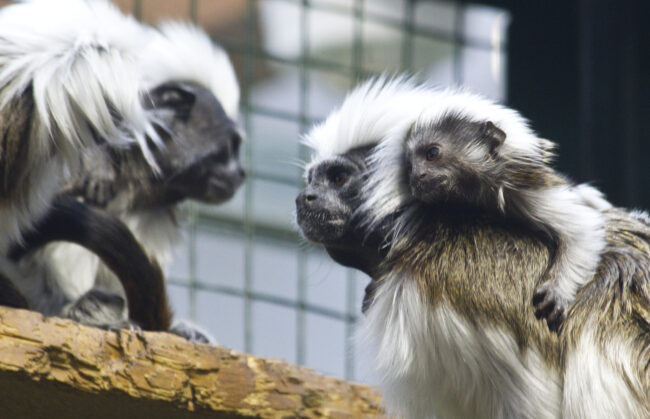 With the short winter Estonia has experienced, it's not too early to celebrate the arrival of spring.
Baby animals at the Zoo
Tallinn Zoo, Paldiski mnt 145, Tallinn, close to the Rocca-al-Mare Shopping Centre
When spring arrives, so do the adorable newborn animals at Tallinn Zoo. Tallinn Zoo has the best collection of mountain goats and sheep in the world, as well as a stunning number of eagles, vultures, owl, and crane species. Many of the births happen in April, including the goats and camels, which are among the first to have babies. The crepuscular leopards can usually be seen romping around their enclosures in the early morning and late afternoon, and can be followed live on the web. In fact, many of the animals at the Tallinn Zoo can be watched via webcam.
Exhibition of Orchids
2-10 March Tallinn Botanic Gardens Kloostrimetsa tee 52, Tallinn
This annual orchid show brings flower fanatics to the Tallinn Botanic Gardens for a look at these beautiful plants. You don't need to have a green thumb to enjoy this exhibit, orchids have amazed admirers for years. You can see both common and rare species at this year's show. The Tallinn Botanic Gardens also has a fascinating permanent exhibition on lichen, moss, and tree fungi.
While in the area, why not take the time to visit the Tallinn TV Tower as well. Located nearby, the TV Tower offers stunning views of the area.
Interjöör 2014
25-27 April Eesti Näituste Convention Centre, Pirita tee 28, Tallinn Already in its 17th year, the home and interior design show Interjöör offers visitors information about current and future trends in furnishings, interior decorating, and design ideas, as well as inspiration for your home, cottage, or office décor. The show will include interesting project and design demos.
At the same time, the garden show Aiandus 2014 will take place and give an overview of tasteful landscaping ideas. The garden show complements the home and interior design show, making this a one stop shop for the home.
Opening hours:
25.04 11.00 – 18.00 26.04 10.00 – 18.00 27.04 10.00 – 16.00
Estonian Open Air Museum, Vabaõhumuuseumi tee 12, Tallinn
Traditional Dance Day – 5 March
March 5 will mark 80 years since the birth of Kristjan Torop – an Estonian folklorist, folk dance collector, researcher and teacher, and the first Artistic Director of the folklore ensemble Leigarid. In celebration of this occasion, Leigarid are organising a full day of traditional dancing at the Estonian Open Air Museum. The day will finish with a Long Dance Night at Kolu Inn. To register, please email info@leigarid.ee
International Women's Day – 25 March
Women's Day on March 25 is a widely celebrated holiday in Estonia. Traditionally, by 25 March women had to have finished their handicrafts. Afterwards they would wear white, go to the pub and drink red drinks. Women's Day also marked the beginning of spring.
The Estonian Open Air Museum will celebrate International Women's Day with big pancakes and red drink.
TEXT KRISTINA LUPP
To learn more about this and similar topics