Saaremaa Peony Festival underway
Text Mark Taylor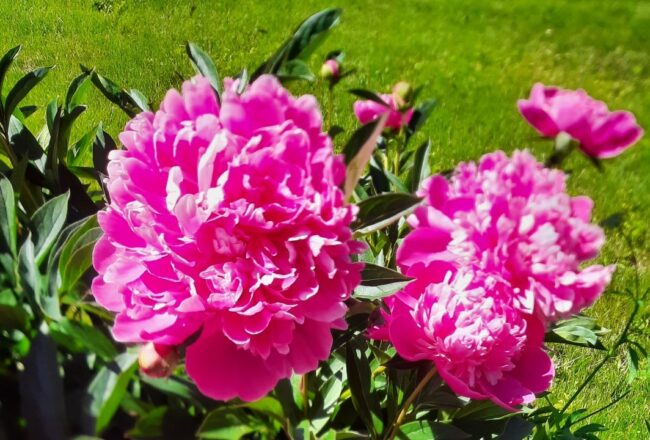 The Saaremaa Peony Festival has opened in the village of Pärni approximately 5 kilometres north of the island's capital of Kuressaare. Between now and the end of the Festival on July 2, visitors will be able to explore more than 4 hectares of blooming peonies.
Friday, June 9, saw the opening of the annual Saaremaa Peony Festival in the village of Pärni north of Kuressaare. The length of the festival until July 9, makes it possible to follow from the first early peonies blooming to the late varieties final flowers.
A number of marked walks have been made around the 4-hectare festival site. Providing visitors with many spectacular views and photo opportunities.
As a general rule, the festival organisers say that the best time to visit the festival is between June 15 and 30 as early, middle and late blooming varieties can all be on display.
The event is not just unique in Estonia, but Europe as well, with the nearest comparable festival taking place in China.
The Saaremaa Peony Festival will be open from 10 am -5 pm Wednesday to Friday and 10 am – 3 pm on Saturdays and Sundays, until the end of the festival on July 9.
Tickets for the festival, as well as more in-depth information, can be found on the official website here.
To learn more about this and similar topicsFestival Flower Kuressaare Peony Pärni Saaremaa Saaremaa Peony Festival Walk