Russia to close Narva-Ivangorod crossing to vehicles for 2 years
Text Mark Taylor
Photo Andrei Chertkov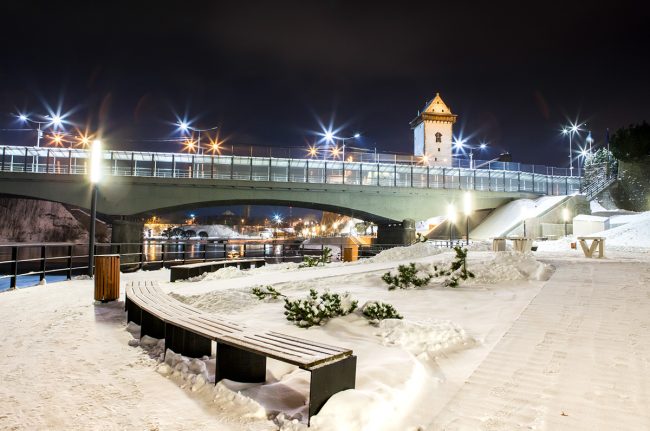 According to an announcement made by the governor of the Leningrad region, Alexander Drozdenko, Russia will close the Narva-Ivangorod border crossing to vehicles for two years beginning in 2023. This is to enable reconstruction works on the Russian side of the border. However, the crossing will remain open to pedestrians.
Foreign Minister Urmas Reinsalu stated to ERR that the Foreign Ministry had not been informed of this announcement beforehand.
"The communication of border issues between countries takes place through border representatives. No official information has been received by the Republic of Estonia. We will definitely ask for additional information from the Russian authorities," said Reinsalu.
However, Reinsalu did state that there have been unofficial talks about the repair of the border crossing on the Russian side since February.
Despite the restriction placed as a result of the conflict with Ukraine, the border crossing is still used actively by cars, trucks and busses, including LUX Express's Tallinn-St. Petersburg service.
"Despite the current situation in Europe, Lux Express has continued to operate the Tallinn-St. Petersburg route. I believe that ensuring a minimum connection is also necessary in the coming years, despite the fact that the border is being repaired," said Ingmar Roos, CEO of Lux Express Estonia.
To learn more about this and similar topicsIvangorod Lux Express Narva Narva Border Crossing Narva Border Crossing Closed Narva Ivangorod Crossing Russian Border