Rotermann: A Shopping and Food Revolution!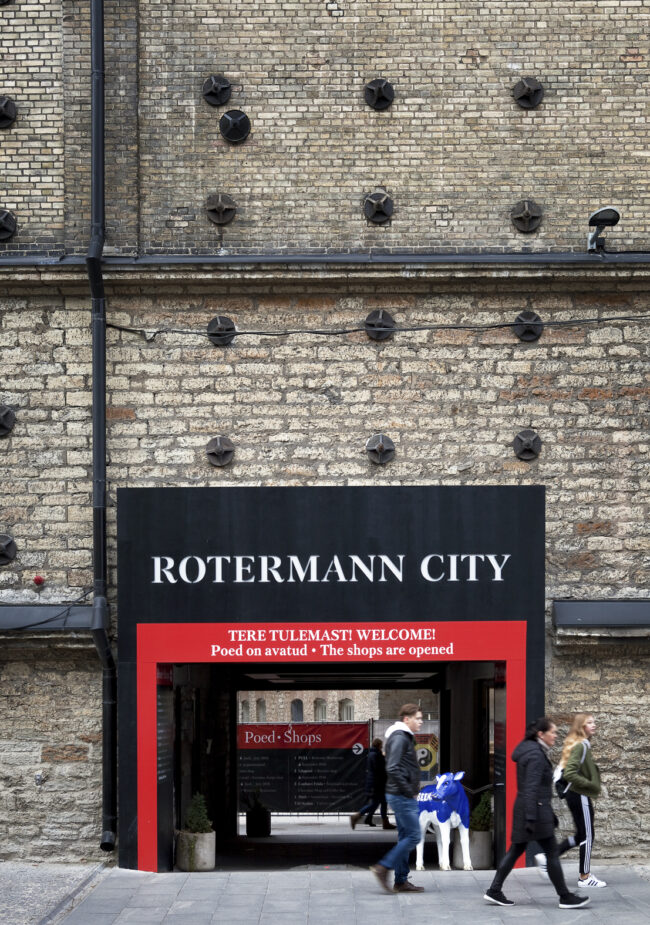 The Rotermann Quarter has long been the growing and fashionable place to spend time, whether you want to eat out, grab a coffee with your friends, or do some shopping for things you can't find elsewhere. The post-industrial district has opened up yet more of the huge buildings in the area, and has made changes to the space, meaning much more for your money. Check out what we mean.
It is a mainstay of Rotermann, and Platz (Roseni 7) will never disappoint. From its exquisite international dishes – made by a kitchen of the highest calibre – to its impressive wine list, this is a great place for a lunchtime treat, a date, or a family night out. The brick-lined interior might evoke its hard-working past, but in Platz you can chill out with modern European cuisine and an extensive menu, now including a daily lunch offer, as is traditional in Estonian restaurants, of meat and sauerkraut, for those on a break from the office.
If you want to try another long-running part of the Rotermann success story, you don't have to go far. Alter Ego (Roseni 8) is just across the paved courtyard, and backs up its strong reputation with dishes that can transport you straight to the Mediterranean, like calamari in tempura. For a satisfying coda to an afternoon stroll, try out Carmen Cafe (Rotermanni 5), which is spread across two floors of a building overlooking the square in the Rotermann Quarter, and is one of Tallinn's most comfortable places to while away a relaxing time with a friend, or a book, plus an appealing array of sandwiches, wraps and naughty treats, in an airy, modern environment.
Open all day and through the evening, and now situated in a cool-looking renovated stone house, TOA (Taste of Asia, Rotermanni 2) wows with its open kitchen, the steam sizzling from the cookers as Asian cooks with major experience in the food industry create a dish that's just wok you're looking for, keeping the vegetables crispy and the meat piquant. Diners rate TOA as one of the best experiences in Rotermann – are you going to join them and find out for yourself?
If you love a healthy kick to your food and drink, you'll be happy to know that Puree (Rotermanni 2), with its carrot logo and cheeky interior, has opened in Rotermann. Every kind of smoothie and juice you could think of is on offer in this temple to the body. Treat yourself, but do so responsibly and healthily, at Puree.
It's a popular myth among the foreigners who came to Estonia in the 1990s that there were only a very small number of cheese varieties available in shops at the time. That's all changed now. If the best time of your evening is spent with a nice glass of Chardonnay and some smooth, succulent cheese, Juustukuningad (Cheese Kings, Rotermanni 2) has moved location, but is still based in Rotermann, bringing Estonia's largest selection of international cheeses, for every price range and every taste-bud.
Try before you buy: the exceptionally knowledgeable staff will guide you through a world of cheese, taking you on a sensory journey to make sure you get what you want. Our favourite is the mature Dutch cheese that behaves like Parmesan – and a great cheese can make your day, so choose wisely and take your time with the samples. Juustukuningad are getting new kinds of cheese in every week, and the business has proved so successful – mostly because customers know that staff know what they're talking about – that the company now operates a chain of 13 shops.

Click on the address to see the location.
TEXT STUART GARLICK, PHOTOS ANDREI CHERTKOV
To learn more about this and similar topics