Rising prices having little effect on Christmas shopping
Text Mark Taylor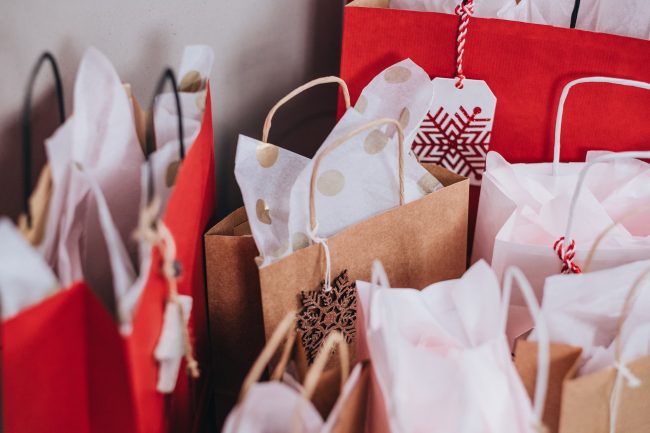 According to a report made on ERR's 'Aktuaalne kaamera' show on Tuesday, rising prices are having little to no effect on how much people are spending on gifts this Christmas. In fact, some stores have even seen sales rise by as much as 20 per cent.
On Tuesday, ERR's 'Aktuaalne kaamera' TV show reported from one of Tallinn's shopping centres, speaking to a number of shoppers and stores.
"I don't usually have time to shop before the New Year, whether the shops are open or not. This time we came early to buy presents and got everything we needed in one shopping centre. [Rising] prices didn't stop us," explained shopper Peter.
This is a sentiment that is being felt at toy store X/S Mänguasjad, where surprisingly they have seen sales rise by 20 per cent compared to last year. "In the week leading up to Christmas in particular, there are a lot of last-minute shoppers making their final purchases and this is very noticeable," said Jana Väli, marketing manager of XS Mänguasjad.
However, this trend is not seen in all the stores, with Euronics noting that sales have been more modest and cautious than earlier in the year. "For us, December has always been a very strong month and the kind of month we all look forward to and have been preparing for. Customers are weighing up their purchases more and looking more, choosing before they buy and of course, they are looking for a good price, not a cheap product, but a good product with a good offer," said Kaidi Kelt, Euronics' head of retail.
According to Kristjan Maaroos, head of Rocca al Mare, although shops are packed in the days running up to Christmas, many people also prepared by making Christmas purchases earlier in the year. "Perhaps one interesting sign this year was that a lot of gifts were bought during the Black Friday campaign, with more shoppers [participating] than before," noted Maaroos.
Source ERR
To learn more about this and similar topicsAktuaalne Kaamera Christmas Christmas Shopping Inflation Rising Prices Rocca al Mare