RESTAURANT NEWS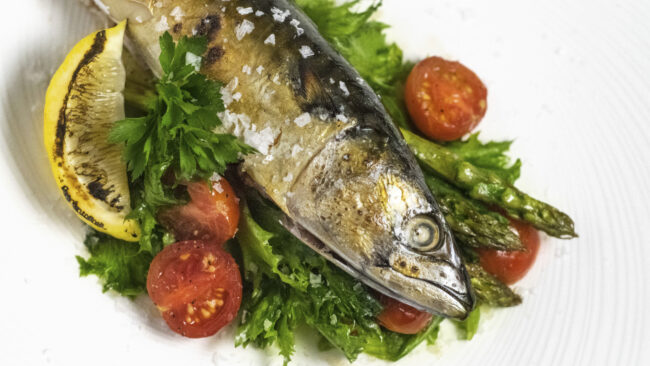 The Black Rose Pub at Viimsi Spa Hotel has just opened a seafood restaurant of the same name, Black Rose Seafood. The restaurant offers a breakfast, lunch, and dinner buffet daily. The a la carte menu offers everything from scallops to sprats, squid to moose burgers. There is live music every wednesday night.
Kalakohvik FAO 27, located in Tabasalu, just on the outskirts of town is the new restaurant by Pärnu's Kalamajakas, which belongs to the list of 50 Best Restaurants in Estonia.
A new restaurant Triangel, just opened near Norde Centrum in the port area. It opens at 7.30 for breakfast and offers daily lunch specials as well. Warm dishes start at €3.30. From off the à la carte menu, pasta dishes start from €5, and the most expensive main, duck, is €13. There is also a children's menu.
Michelin star chef Leif Mannerström will take to the seas aboard the Viking Line from 17 November to 26 December to offer traditional and modern  dishes. The meals brought 170,000 travellers aboard the ship last year.
The White Guide Nordic now includes Estonia. Twenty five of Estonia's restaurants made the list this year. Alexander at Pädaste made the International Masterclass category and five restaurants made the masterclass category: Noa Chef 's Side, Ö, Tchaikovsky, OKO, and Art Priori.
Location
Black Rose Seafood, Randvere tee 11, Viimsi    http://www.spatallinn.ee/en/gallery/black-rose-seafood/
Kalakohvik FAO 27, Klooga mnt 5a, Tabasalu    https://www.facebook.com/FAO27-Kalakohvik-1459871570982887/
Triangel, Lootsi 3a, Tallinn   http://www.restorantriangel.ee
Alexander, Pädaste, Muhu saar   http://www.padaste.ee
Noa peakoka Pool, Ranna tee 3, Tallinn   http://www.noaresto.ee/noa-restoran/
Ö, Mere pst 6E, Tallinn   http://restoran-o.ee/en/
Tchaikovsky, Vene 9, Tallinn Old Town   http://www.telegraafhotel.com/restaurant-tchaikovsky
OKO, Punaste laternate 1, Kaberneeme   http://www.okoresto.ee/en
Art Priori, Olevimäe 7, Tallinn Old Town   http://artpriori.ee
Click on the address to see the location
To learn more about this and similar topics