Pop-up café day in Setomaa tomorrow
Text Susanna Poikela
Photo Seto Küük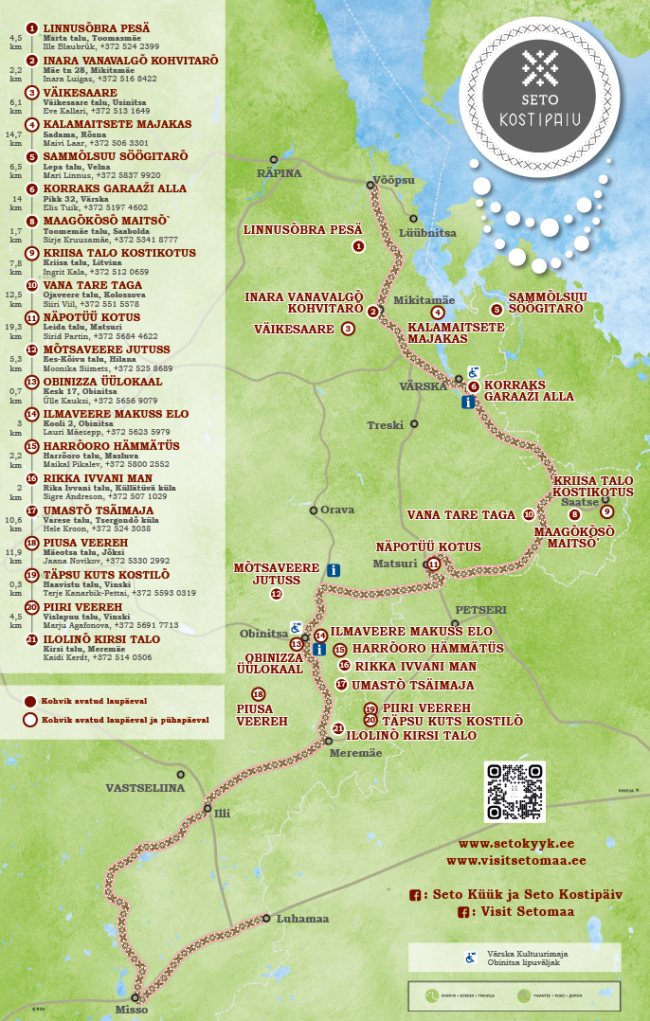 Tomorrow, August 12, you can visit cozy pop-up cafés and farms and see how locals lives in Setomaa. Enjoy good food made from local produce and learn all about the unique culture of the area at Setomaa Café Day.
For centuries, the Seto culture has been an oral one, where core values have been conveyed through singing. The Seto's are also a dancing people. Almost every village has its own tsura (young man) who starts the party with his karmoška, or accordion. The national costumes of the Seto people, especially the beautiful and heavy silver jewelry worn by the women, are also attention-grabbing.
The hosts at the more than 20 locations taking part in Setomaa Café Day will set their tables with the best traditional dishes, cakes and pies. The foods and pastries being made from local ingredients, which are provided by the nearby forests, fields, gardens and lakes.
The day will also offer a full and interesting cultural program.
You can find the locations of all of the cafés taking part in the event here.
To learn more about this and similar topicsCafé Culture Farm Food Pop-up Café Seto Culture Setomaa Setomaa Café Day