Peipsi Food Street 175 km
Text Mark Taylor
Photo visit Estonia / Magnus Heinmets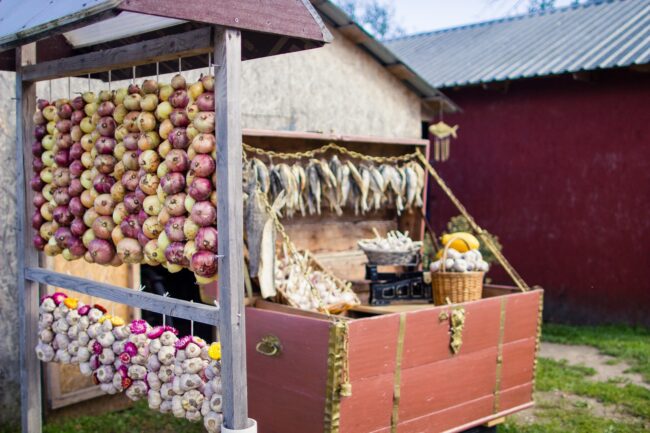 The third Peipsi Food Street is set to take place this weekend (August 19-20). Along the 175 km shoreline of Peipsi Lake between you will find countless pop-up restaurants offering food and drinks made from fresh local ingredients.
Peipsi Lake, which forms a natural border between Estonia and Russia has long been known as an area rich in culture and good cuisine. Not only is its fish known and enjoyed in Estonia and beyond, but the famous Sibulatee (or Onion Road in English), is known for its high-quality fresh produce (not just onions!).
This weekend, you will be able to enjoy fresh local food along the entire Estonian shore of the lake, from Vasknarva in Ida Virumaa in the north, to Saabolda in Võrumaa in the south. The rich cultural diversity and history of the 175 km route offering and almost inexhaustible choice of dishes at the pop-restaurants taking part in this year's Peipsi Food Street.
You can out more about the event and the locations of all the restaurants taking part on the official Facebook page here.
To learn more about this and similar topicsCuisine Estonian food Peipsi Food Street Peipsi Lake Peipsi Toidu Tänav Pop-up Restaurants