Open House Tallinn to take place October 15-16
Text Timo Huttunen
Photos Tõnu Tunnel, Evert Palmets, Kevin Loigu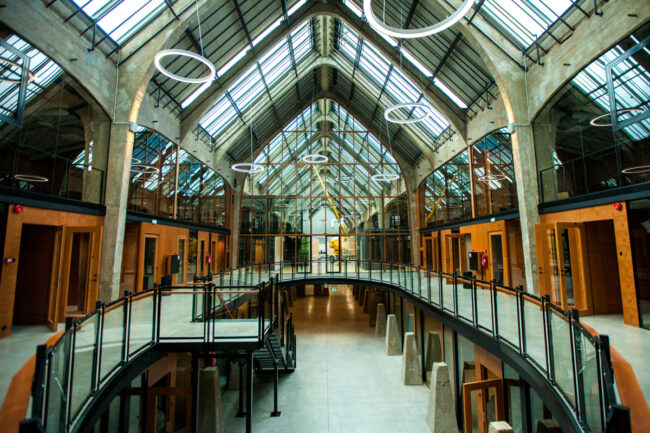 The Open House Tallinn architecture event surprises with its destinations. Cultural sites, factory complexes, a lighthouse and a museum built in a bomb shelter are presented to visitors. The event, which will be held in Tallinn for the fourth time, will be held on October 15 and 16
During one weekend, Open House Tallinn opens nearly 30 buildings and places in the Estonian capital that are usually closed to the public. This is possible through cooperation involving volunteers, architects, property managers, owners, residents and tenants.



This year's Open House Tallinn takes you to several cultural houses, such as the Estonian National Opera and the Tallinn Music School, and presents former factory complexes in the Lurich House and Fahle Park.
You can also get to know the centres of power. Guided tours take you to Toompea Castle and Pikk Hermann Tower. Visitors also have access to the Finnish and Swedish embassies and the premises of the Estonian Ministry of Foreign Affairs.



In addition, an unusual container hotel and a bomb shelter converted into a museum will be presented.
During the architecture weekend, you will also be able to visit the cruise terminal of the port of Tallinn, Hundipea district and Kopli.
The excursions are free for everyone, and tours are organised in Estonian, English and Russian. However, you will need to register for some locations, which you can do before October 13 by clicking here.
The Open House Tallinn event is organised by the Estonian Center for Architecture.
Open House is a worldwide series of events whose purpose is to introduce the public to exciting public buildings, single-family houses, sites under construction, and office and production buildings in different cities. Open House takes place in more than 40 cities around the world, including London, New York, Helsinki, Melbourne, Barcelona, ​​Tel Aviv and Zurich.
The Open House event, first organised in London in 1992, has spread to five continents.
To learn more about this and similar topicsArchitecture Building Embassy of Finland Estonian Center for Architecture Guided Tour House Open House Tallinn