New traditions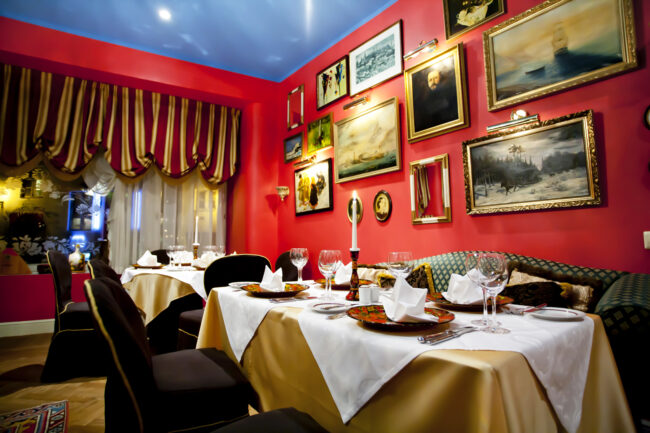 New traditions
Nevskij is one of Tallinn's more traditional restaurants. The St. Petersbourg Hotel restaurant once fell into the category of one of Tallinn's more expensive restaurants, but that's changed now. There is a new menu and the prices are more reasonable. Before, a plate of caviar with blinis would have set you back 205€! The food is still gourmet and the design of the restaurant still luxurious. The man behind the new menu is chef Heimar Kuuskler, who has experience working in some of Tallinn's finest restaurants.
We tried the food at Nevskij on a quiet night. Between three people we shared, a zakuski platter for two (17€) and a goat's cheese salad (9€), as well a large plate of pickles with sour cream and honey. As a main course, we ordered the crabmeat patties with tartar sauce, pheasant with mushroom sauce and vanilla mashed potatoes, and the steamed pike perch.
At the beginning of the meal we tasted an amuse bouche of herring. It certainly whets the appetite! The zakuski platter had a little bit everything, more herring and pickles, as well as salmon, caviar, mushrooms, pate, and sauerkraut. The salad was big, with an abundant portion of goat's cheese. The main courses were well seasoned, well cooked, and well portioned.The biggest change from the previous restaurant would have to be the price, because the quality hasn't suffered at all. The main courses we tried were priced between 15-18€.
Location
Restaurant Nevskij, Hotel St. Petersbourg, Rataskaevu 7. Tallinn Old Town
http://www.hotelstpetersbourg.com/ nevskij-restaurant.html
TEXT JUKKA ARPONEN, PHOTOS NEVSKIJ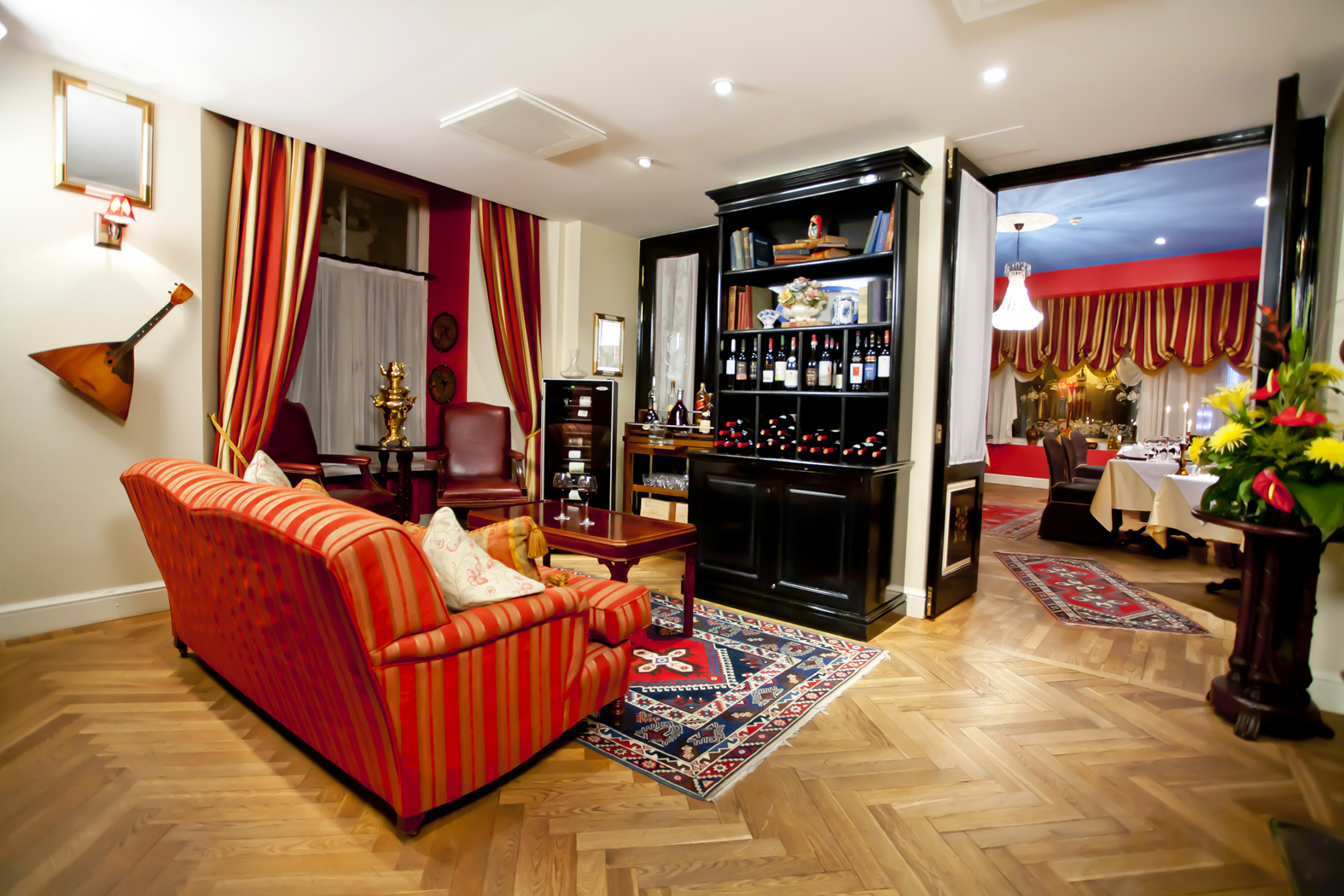 To learn more about this and similar topics