New Estonian airline Marabu to start operating from Munich and Hamburg
Text Mark Taylor
Photo Marabu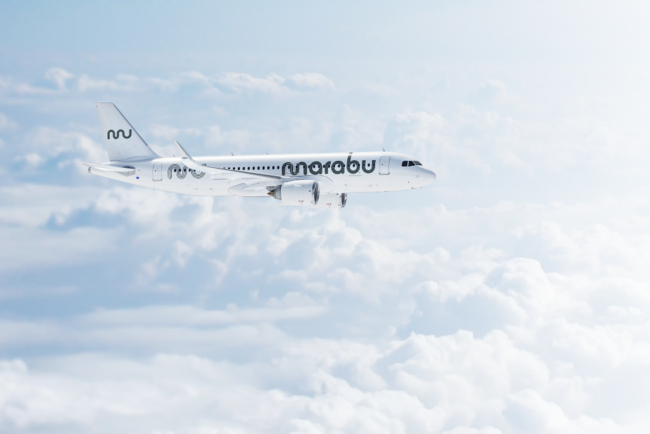 Estonia's newest airline Marabu has received its Air Operator Certificate (AOC) as well as its Operating License in record-breaking speed. The airline will begin by operating services from Munich and Hamburg to various destinations in the Mediterranean and Estonia.
"We are extremely grateful to the Estonian authorities for great cooperation that allowed us to establish and set up Marabu in four months," said Paul Schwaiger, the CEO of Marabu.
Mr Schwaiger explained that the experience of establishing and setting up Marabu in Estonia was characterised by low levels of bureaucracy in the country and great cooperation with all relevant public authorities and last but not least, with its Estonian partners Xfly and Nordica.
"I am impressed by how digitalised the Estonian society is and also by how efficiently the Estonian Transport Administration works to support the industry. This is exactly the environment new companies need for starting up," Schwaiger added.
"There has been little time for Marabu to get everything in place in order to be able to start operating from Munich and Hamburg with the A320neo fleet this upcoming summer. I am both proud and impressed by the competence and team spirit that the staff at Marabu have shown in order to establish a new Estonian airline in a record short time," explained Jan Palmer, the CEO of Nordic Aviation Group.
"We are happy to see that we have a new ambitious airline creating jobs in the field of aviation in Estonia," Tanel Rautits, the Head of Safety and Supervision Department at the Estonian Transport Administration.
Marabu's flights will take travellers from Munich and Hamburg to popular holiday destinations along the Mediterranean Sea, the Canary Islands and the Red Sea, as well as to Marabu's home in Estonia. The first commercial flight took place already on April 15. The first flight to Tallinn from Munich is scheduled for May 21. The first flight from Tallinn to Hamburg will take off on June 16.
To learn more about this and similar topicsAirline Estonia Hamburg Marabu Marabu Airline Munich Tallinn