Midsummer is here!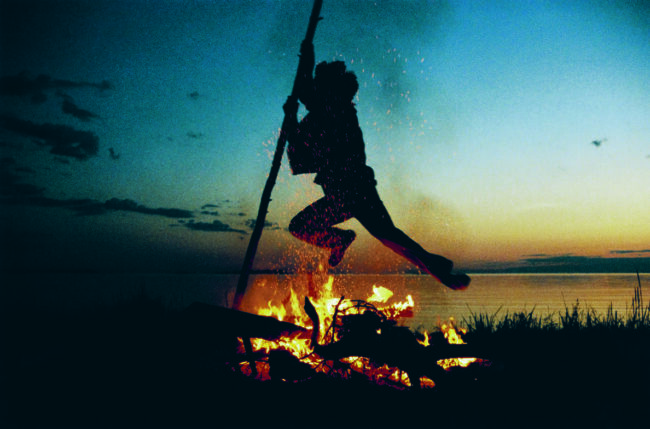 Midsummer is here!
Whoever can, leaves for the countryside, their cottages in the forest, by a lake, or at the beach.
Midsummer or St John's Eve and St John's Day are celebrated on June 23 and 24 in connection with the summer solstice, a day which has constant daylight for almost 24 hours.
According to legend it is the night when the young girl Eha meets the young boy Koit. Eha means evening twilight and Koit morning twilight. On Midsummer's night the two youngsters only meet for a short kiss, then they part and have to wait to meet for a whole year again! It couldn't be nicer or more poetic!
Midsummer's Eve is celebrated outdoors and nobody goes to sleep. People gather, sing and dance. Many enjoy traditional music and old tunes – perhaps the only time they are sung during the year. Activities are centred around the bonfires, where the BBQ plays an important role. You also have to jump over the bonfire, which according to the legend is a guarantee for prosperity and to avoid bad luck. Others claim that it is a symbol for a connection with the past. Either way, it's most important that people have fun!
Another tradition is a try on the big swings. You stand up and increase your speed until you make a 360-degree turn around the bar.
Summer nights are often chilly so couples cuddle up, discovering the magic of the fire and the surrounding night.
The fires spread a feeling of magic around the whole country. This is especially evident if you go to the coast and see smoke from all over.
Nature is in full blossom, aromas are rich, nightingales can be heard and the mere idea of winter is dismissed. According to tradition, you should make a wreath of the wild flowers to put on the heads of girls and women.
If you are lucky you can see glow-worms and female beetles that use their bioluminescence to attract mates.
Since Estonia is located on the ale- and vodka belt, consumption of alcohol is by tradition significant, to say the least. Unfortunately bravery in many cases takes over and accidents are many, especially among youngsters.
Once the bonfire is over, the sun has risen, the music has played, and the fight against headache and hang over starts for many. Some will be reminded nine months later of the night when Eha and Koit met for a short passionate encounter.
Midsummer and Victory Day
Midsummer's Eve coincides with Victory Day, which goes back to the defeat of German Landeswehr on June 23, 1919. This was the biggest and most significant victory for Estonia in the Estonian War of Independence 1918- 1920. Victory Day celebrations start with a joyous military parade, which has become a popular family event. The President lights a torch and fires are then lit all over the country as a symbol of independence and of free spirit. This year's parade will take place in Pärnu.
Where to celebrate?
Check the back of this guide for Midsummer event listings. If you happen to stay in Tallinn on Midsummer's Eve, check with the local tourist office for events. In Tallinn Midsummer's Eve, June 23 is celebrated at the Estonian Open Air Museum at Rocca al Mare with food, music, and dance. Midsummer's Eve is equally celebrated in cities like Tartu, Pärnu, Kuressaare, and Haapsalu.
TEXT: TOOMAS KÄBIN, PHOTOS: AIVAR RUUKEL,EAS
To learn more about this and similar topics