Industrial production and exports declined in January
Text Mark Taylor
Photo Andrei Chertkov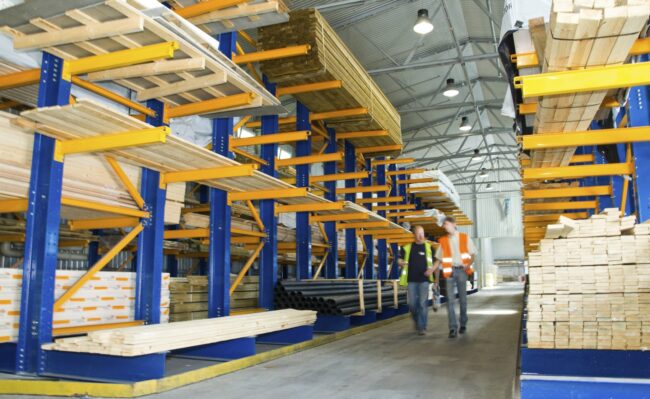 According to data released by Statistics Estonia, industrial production fell by 7.3 per cent and exports by 9 per cent at constant prices in January compared to the same month in 2022. At the same time, imports only fell by 1 per cent leading to an almost doubling of the trade deficit to 272 million euros.
In January, output fell in all three of the major industrial sectors. There was a fall of 14.2 per cent in electricity production, 6.3 per cent in manufacturing and 2.9 per cent in mining.
"Among the activities with larger shares, there was a decrease in the manufacture of wood (12.5 per cent), electronic products (10.3 per cent), and furniture (27.2 per cent). A slight increase was registered in the output of the following larger industries: manufacture of food products (1.0 per cent), manufacture of fabricated metal products (0.4 per cent), and manufacture of electrical equipment (0.2 per cent)," explained Helle Bunder, a leading analyst at Statistics Estonia.
Although industrial production fell considerably in January 2023 compared with the same month one year ago, it did remain stable compared to December 2022.
As a consequence, Estonia's exports of goods amounted to 1.5 billion euros and imports to 1.8 billion in January. With the trade deficit rising by 127 million euros to 272 million compared to January 2022.
"The decrease in exports and imports in January was mainly affected by a marked fall in imports and exports of mineral fuels. Looking at current prices, exports of mineral fuels in 2023 fell by 55 per cent and imports by 44 per cent compared with January last year. Exports of electricity to Latvia and imports from Finland as well as imports of various mineral products from Russia and Belarus decreased," stated Jane Leppmets, an analyst at Statistics Estonia.
The main commodities exported in January were electrical equipment (for 202 million euros), wood and articles of wood (for 183 million euros), and agricultural products and food preparations (for 168 million euros). The biggest decreases were registered in the exports of mineral products, including shale oil and electricity (down by 174 million euros), raw materials and products of chemical industry, incl. fertilisers (down by 37 million euros), and wood and articles of wood, incl. wood sawn lengthwise (down by 14 million euros).
Estonia's largest export partner in January was Finland (18 per cent of total exports), followed by Latvia and Sweden (both 11 per cent).
To learn more about this and similar topicsElectricity Production Exports Imports Industrial Production Manufacturing Mining Trade Deficit