Health Council recommends not swimming at Stroomi Beach in Tallinn due to oil pollution
Text Mark Taylor
Photo Andrei Chertkov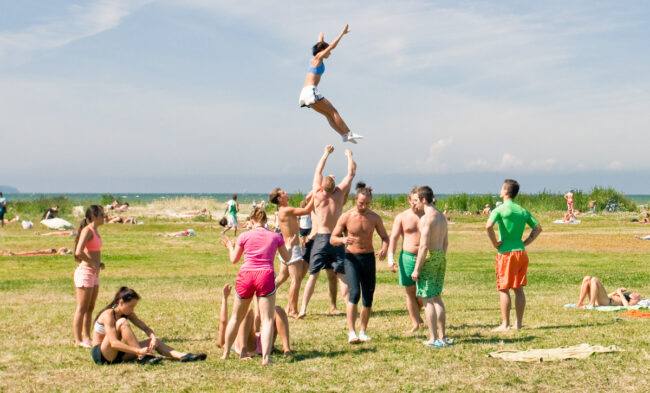 On June 25, an old heavy oil spill was discovered in the central area of Stroomi Beach in Kopli, Tallinn. As a precaution, the Rescue Board taped off a 300m strip of the beach. However, despite cleaning commencing on June 28, the spill has now gone beyond the original sealed-off area, and the Health Council strongly discourages swimming at the beach.
The pollution was first discovered back on June 25th as it had to begun to seep up from just beneath the sand. It was established that the polluted area impacted a 300m long stretch of sand in the central area of the beach.
On June 28, this area was sealed off, and cleaning of the area began. To date, 42 bags of heavy oil products have been cleaned from the area. Most of the oil was at a depth of about 1m.
However, despite the work, the situation appears to have worsened, as petroleum products have been found in the swimming area outside of the sealed-off area of the beach. According to the Rescue Board, the direction and size of the spreading area can change due to current weather conditions.
The presence of petroleum products poses a risk to swimmers and sunbathers, especially young children. As a result, the Health Council strongly discourages swimming at Stroomi Beach until the pollution has been removed.
The source of the oil remains unknown at present.
Source ERR
To learn more about this and similar topicsBeach Health Council Kopli Pollution Rescue Board Stroomi Stroomi Beach Tallinn