For the first time in 36 years – A bear has settled in Hiiumaa
Text Mark Taylor
Photo Zdeněk Macháček / Unsplash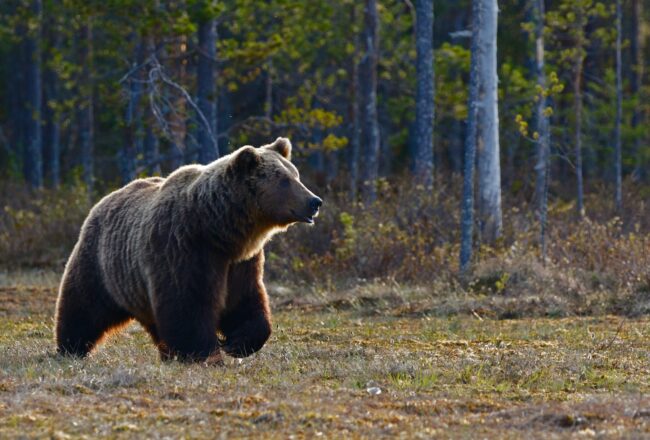 Photo is illustrative.
On August 8, the Emmaste hunting association in Hiiumaa found bear tracks on its land. However, it was not until September 5 that the bear was seen and captured on camera. This is the first time a bear has been spotted on the island of Hiiumaa since 1986.
A lot of excitement has been created on Hiiumaa, and further afield, after the confirmation of a bear being seen on the island.
Back on August 8, bear tracks were found on land belonging to the Emmaste hunting association, in the southwest of the island. Spiking further possibility that a bear was on the island after tracks had also been seen in the spring 40 km from Emmaste in Suureranna.
Members of the association and some islanders have since kept their eyes open for further evidence of the bear's existence on the island.
On September 5, the Emmaste hunting association caught the bear on a trail camera. Confirming that a bear was indeed on the island and had been for at least a month.
"Bears have good swimming skills and endurance, but they don't take very long distances for fun. The bear in question probably arrived on the island from Noarootsi, using Vormsi as a stopover," EJS deputy CEO Andres Lillemäe told Hiiu Leht.
There is hope from the hunting association that the bear will remain on the island "our hope is that he will stay in Hiiumaa and invite his friend or girlfriend to visit." Marko Pruul, head of Emmaste's hunting team told Maaleht.
This is the first time that a bear has been seen on Hiiumaa in 36 years. When a bear swam across to the island in the summer of 1986.
To learn more about this and similar topicsBear Bear Hiiumaa Emmaste Hiiumaa Hunting Hunting Association Noarootsi Vormsi