Female artists who pushed the boundaries in Soviet times
Text Mark Taylor
Photo Latvian National Museum of Art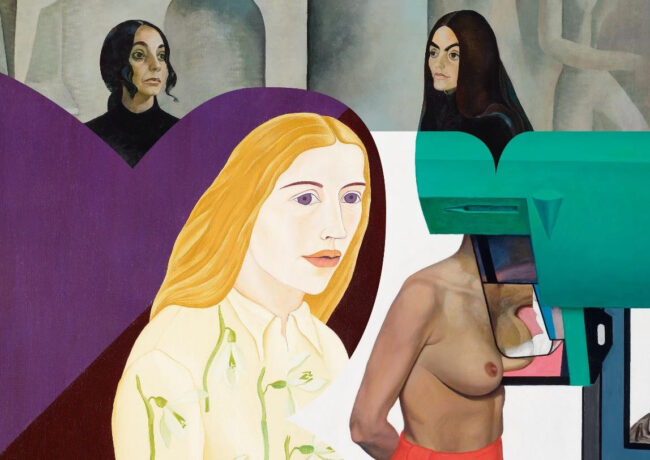 Collage: Malle Leis. Woman Goes Away. 1970. Art Museum of Estonia; Marija Teresė Rožanskaitė. X-Ray Therapy. 1977. Lithuanian National Museum of Art; Maija Tabaka. Double Portrait of the Sculptors Valda Blunava and Arta Dumpe. 1971. Latvian National Museum of Art
A new exhibition entitled "Unframed: Leis, Tabaka, Rožanskaitė" focusing on the works of three female Baltic artists has opened at Kumu Art Museum in Tallinn. The artists, Malle Leis, Maija Tabaka and Marija Teresė Rožanskaitė challenged the conventional approaches during the Soviet era.
For Malle Leis (1940–2017), Maija Tabaka (1939) and Marija Teresė Rožanskaitė (1933–2007), the education they received from the art institutes in Tallinn, Riga and Vilnius in the 1950s and 1960s was similar. Both in terms of the ideology and aesthetic principles. However, all three artists soon began to shift these principles.
"The title Unframed refers to the boundaries that all three artists crossed in their works. Moreover, all three artists produced a significant number of images in which the (female) protagonist steps out of the picture or turns her back on the viewer, creating visual metaphors of leaving or moving on to a new territory," explained curators Anu Allas and Laima Kreivytė.
The exhibition, which will remain on display until February 25, 2024, is part of the museum's research and exhibition programme that aims to find interconnections between the art histories of Estonia, Latvia and Lithuania.
You can find out more about the exhibition on the official Kumu Art Museum website.
To learn more about this and similar topicsArt Contemporary Art Exhibition Kumu Maija Tabaka Malle Leis Marija Teresė Rožanskaitė Tallinn