Feel-good Favourites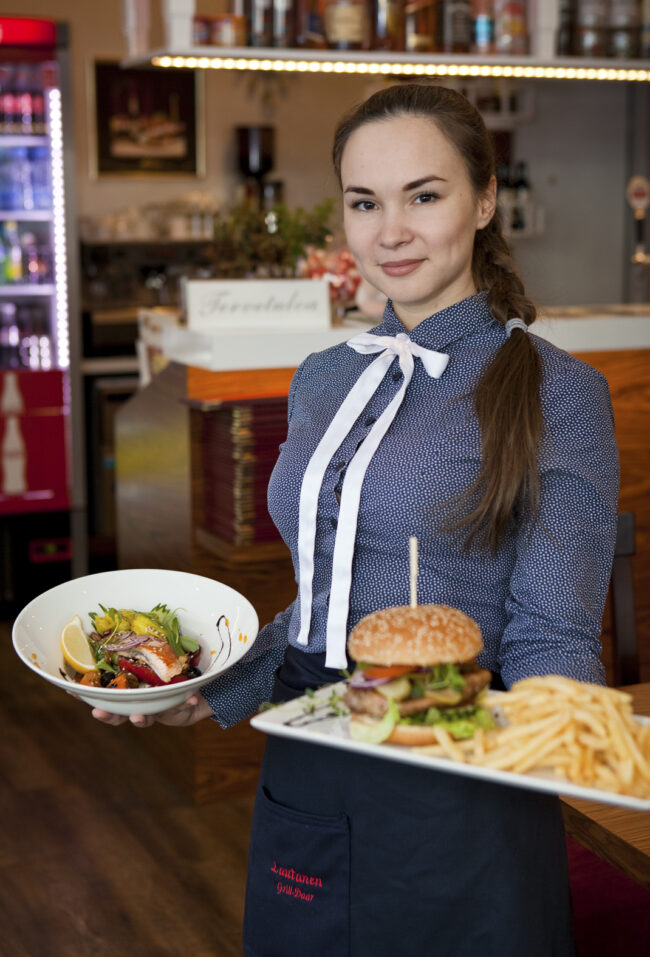 Six years and running strong, Lautanen caters to those arriving by sea.
Lautanen is often the first stop on the way in and on the way out of Tallinn.
Lautanen, or table in English is a great success story of a family-run business. Located over two floors in the port area of Tallinn, it caters to a mainly Finnish clientele looking for good, fresh, simple dishes. And this is exactly what Lautanen does well. The collection of plates on display on the wall from regular visitors can atest to this.
Anyone that has been to Tallinn will know that the number of places open early for breakfast are few. Lautanen serves breakfast from 8.00-12.00 and offers warm, hearty dishes like an English-style breakfast. Breakfast sandwiches start at €3.80.
Lautanen promises fast service, meaning dishes should take no longer than 5-10 minutes to prepare. The house specialties like the pepper beef or the Lautanen and Premium burgers are client favourites. The pepper beef, coated in freshly ground pepper is grilled and served with your choice of side. The burgers are juicy and you will certainly not go hungry. Portions are generous here! For something on the lighter side, the salmon salad with pieces of lightly grilled fish, vegetables, and mixed greens was fresh and tasty.
In summer, Lautanen offer guests a large terrace with music and free-wifi. Eat-in or takeaway. Service is always fast and friendly. 

Location
Lautanen Grill Baar
Sadama 6 / Kai 5
www.facebook.com/lautanengrillbaar

Click on the address to see the location.
TEXT KRISTINA LUPP, PHOTO ANDREI CHERTKOV
To learn more about this and similar topics