Experience the best of Estonian fashion this week
Text Susanna Poikela
Photos Riina Varol, Laura Nestor, Ketlin Bacmann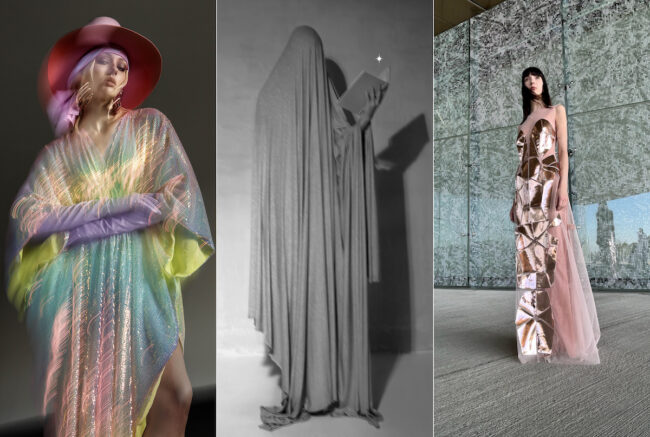 The biggest fashion event of the year is set to begin in Tallinn tomorrow, October 17. This year, the Tallinn Fashion Week program focuses on presenting young and promising local designers. In addition, the event will feature the creations of the most famous names in Estonian fashion.
One of the most anticipated events of Fashion Week is the crowning of this year's Golden Needle and Silver Needle winners. In the Golden Needle category, the candidates are Liisi Eesmaa, Karolin Kuusik and Ketlin Bachmann. In the Silver Needle category, the candidates are Johanna Parv, Mairo Seire and Julia Maria Künnap.
In the modern fashion pop-up presentation area in Kultuurikatel, you can get to know Estonian fashion more closely and make purchases. The pop-up area, which is free to enter, will be open on Tuesdays from 6 pm to 10 pm and from Wednesday to Friday from 5 pm to 10 pm. On display and for sale are creations by Amanjeda by Katrin Kuldman, Ultima Thule Gallery, Aldo Järvsoo, Riina Põldroos, Ketlin Bachmann, Marilin Sikkali and Mammu Couture.
The versatile program can be found on the event's website and tickets are available at Fienta.
To learn more about this and similar topicsEstonian Design Estonian Fashion Fashion Kultuurikatel Tallinn Tallinn Fashion Week TFW