Exotic Flavours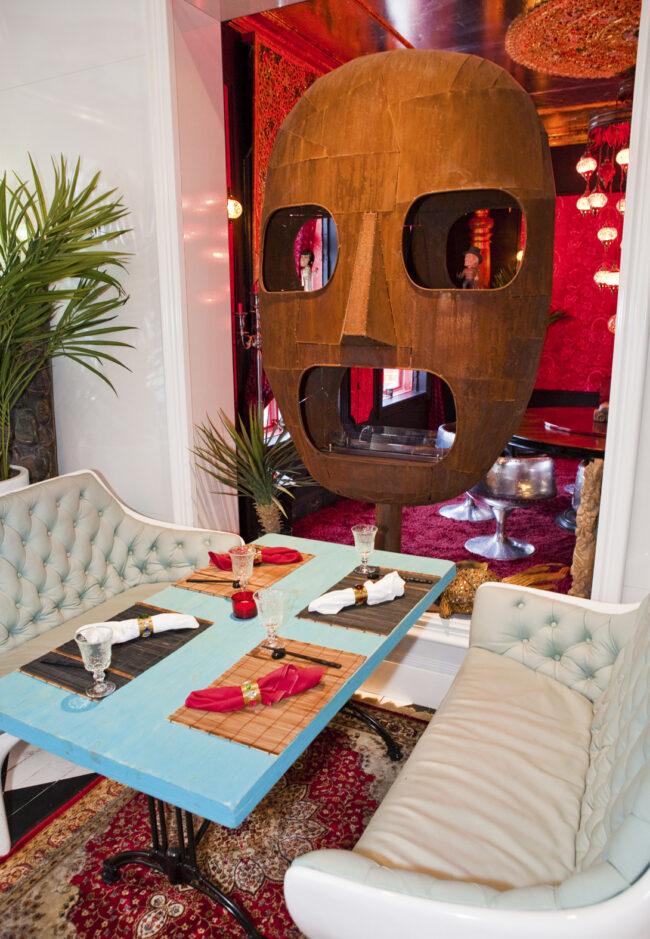 Tai Boh is a feast for the senses.
Opened at the end of last year, Tai Boh is the latest funky restaurant by the guys that brought you Manna La Roosa. While the latter focused on a contemporary menu merging international flavours, Tai Boh is an Asian fusion restaurant whose kitchen is run by Thai chef Khampan.
Normally the words "Asian fusion" would be enough to make you run screaming for the hills, but this menu works. There are in fact a few different menus including a sushi menu and an all-vegetarian menu that may even delight the palette of most carnivores. You're going to want to try a bit of everything and for this there are two tasting platters. We, however, picked a couple of appetisers and mains to share. Don't skip the Kong Sarong (deep fried prawns wrapped in egg noodles). They not only taste good, but are visually stunning. The chicken satay could have used a bit more grilling to get a nice char, but the satay sauce was good nevertheless.
The appetisers are good for sharing, but the mains are plated more in the way of an individual meal. This does not stop you tasting a couple of bites from your dining companion's plate. The chili prawns with vegetables actually have enough chili in them that they give off a bit of heat. The favourite dish of the evening was the beef in black pepper sauce. A piece of beef tenderloin was beautifully prepared in a rich and peppery sauce. If there is still enough room for dessert, the chocolate fondant or the coconut panna cotta are both good options for the end of the meal.
In addition to the varied menu, the eclectic decor of Tai Boh cannot go without being mentioned. Every corner of the dining room is filled with strange decor, retro seating, or an aquarium. Service was friendly, fun, yet professional.

Location
Tai Boh, Mere pst 1, Tallinn
TEXT KRISTINA LUPP, PHOTOS ANDREI CHERTKOV, TAI BOH

To learn more about this and similar topics