Estonian Comfort Food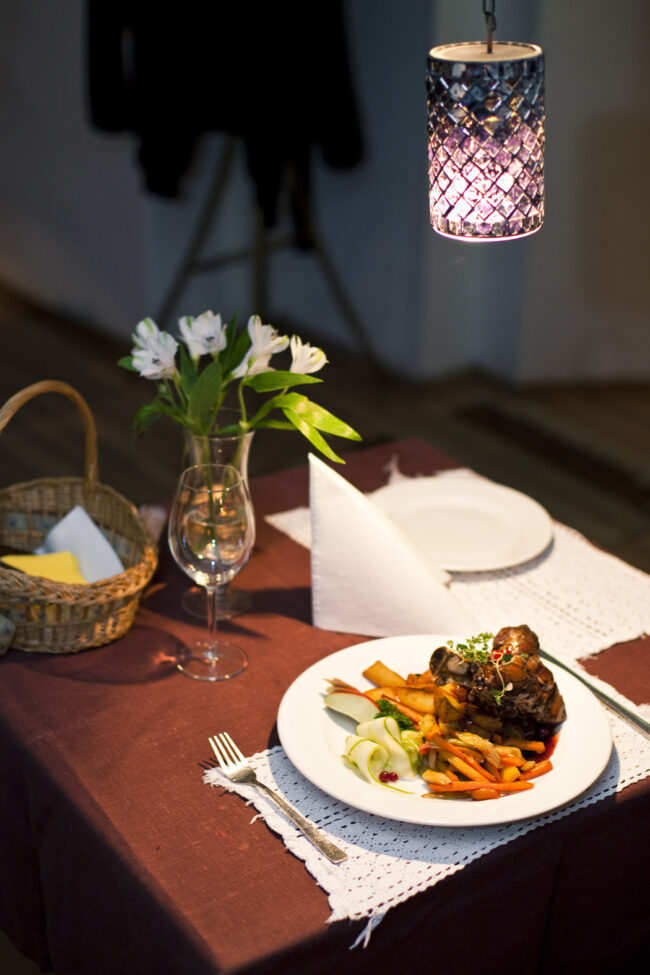 Liisu Juures offers traditional cuisine right in the heart of the Old Town.
On a cold winter's day, there's nothing like a warm, filling meal in a cosy space. Liisu Juures offers just that. The restaurant's name, means at Liisu's in English. A meal here is just like a home cooked meal at a friend's house. It is the place for comfort food and good Estonian hospitality.
If you're dining with friends, why not take a few different appetisers to share to get a taste of everything. To start, try the fried and marinated herring or a sprat sandwich with a shot of vodka. Estonians are known for their salted or marinated fish. The creamy pea soup is also a good appetiser, but careful with Estonian soups, they are hearty and filling! Estonians also have a love for mushrooms. The mushroom salad with potato and bacon will not disappoint you.
The main courses reflect the Estonian people's love of meat. If you're still in the mood for sharing the baked pork hock with sauerkraut, dill pickles and baked potatoes is plenty for two. If fish is more your thing, the pike perch with cream sauce is a good option. Our favourite though, is the sausage platter with three different kinds of sausage, including the traditional blood sausage served at Christmas.
Estonians often drink beer with their meal and at Liisu's you can try some local beer. A glass of house red is a good match with a meaty main course. And vodka of course goes well with anything. 
Location
Liisu Juures
Raekoja plats 13, Tallinn Old Town
www.liisujuures.ee/et

Click on the address to see the location.
TEXT KRISTINA LUPP, PHOTOS ANDREI CHERTKOV
To learn more about this and similar topics