Discover the Future at Robotex 2023
Text Mark Taylor
Photo Mattias Kitsing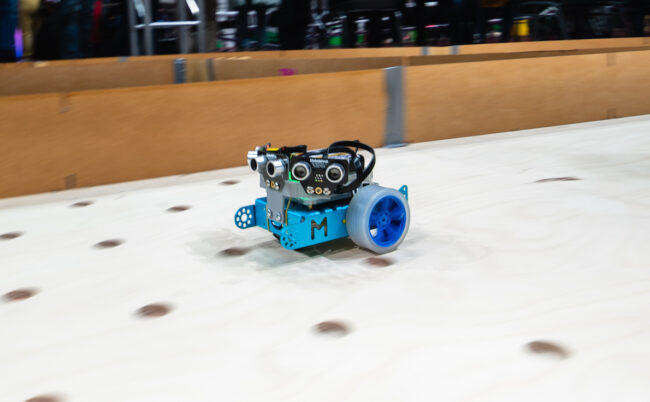 This Friday and Saturday, November 17-18, you will be able to discover cutting-edge robotics and artificial intelligence at Robotex International 2023. The annual festival, which dates back to 2001, promises two days of innovation, fun competitions, and hands-on workshops.
This year's Robotex, which is supported by the Tallinn European Green Capital 2023 initiative, will welcome everyone from kindergarteners all the way up to engineers and executives.
Visitors will be able to watch and take part in a diverse array of competitions, from the epic battles of LEGO sumo robots to popular line-following contests. Drone races and maze competitions are just some of the others that will take place.
Inclusivity is another cornerstone of Robotex, extending beyond engineering enthusiasts and experts. Novices can also take part in practical classes, seminars, and workshops that range from building a rubber band-powered car to a robotic hand.
More information about the event can be found on the Robotex website and tickets are can be purchased at Piletilevi.
To learn more about this and similar topicsLEGO Sumo Robot Robotex International Robotex International 2023 Robotics Tallinn Tallinn European Green Capital