Before Midsummer, Prisma supermarkets will be open 24 hours a day
Text Mark Taylor
Photo Andrei Chertkov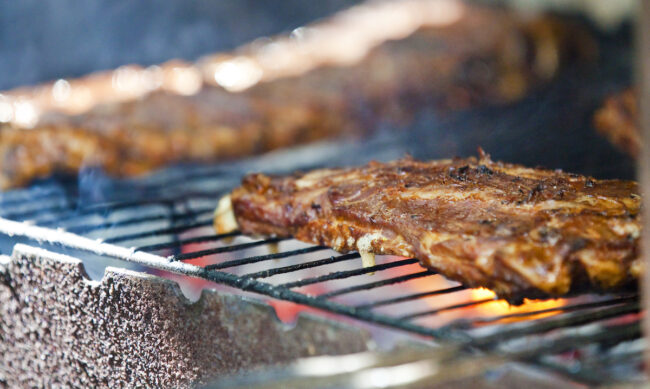 From today until June 22, all Prisma hypermarkets as well as their old town supermarket in Tallinn will be open 24 hours a day. According to forecasts, sales of barbecue products and drinks will increase substantially during these days.
"The most active days for Midsummer shopping are right before Midsummer's Day, when more people than usual come to the shops. You can come to our stores that are open around the clock to prepare for Midsummer even early in the morning or late at night and avoid the bigger crowds. Previous customer feedback on this opportunity has been very positive," said Prisma Peremarket assortment and procurement director Kaimo Niitaru.
Sikupilli, Kristiine, Rocca al Mare, Lasnamäe, Mustamäe and Vanalinna Prisma in Tallinn, Sõbra Prisma and Annelinna Prisma in Tartu, and Narva Prisma will all be open around the clock for the next three days.
The most popular goods at Midsummer are meat products suitable for grilling and accompanying drinks, but fruits and vegetables have also taken their place next to them. "Watermelon is one of the summer favorites, as well as pineapple and the year-round favorite bananas. For grilling, people often choose lighter products, such as chicken or fish," noted Niitaru. According to him, an increasingly wider selection of grilled cheese and vegan shashlik have also been added to the assortment on offer at the supermarket.
Regarding beverages, Niitaru pointed out the increase in the sale of non-alcoholic beverages. "The consumption of non-alcoholic beverages is increasing every year, and many new options and flavours have been added. At the beginning of this year, our sales statistics again show a 17 per cent increase in the non-alcoholic drinks category. In terms of soft drinks, manufacturers have come to the market with several new flavoured waters, which consumers here have started to try with interest," added Niitaru.
The assortment of products on offer at Prisma offers the opportunity to not just stock up on food and drinks for Midsummer's Day, but everything else necessary for the summer celebration, including barbecue items, sun and mosquito protection products, outdoor games, hiking equipment, clothes and shoes.
Prisma, which has a total of 14 supermarkets around Estonia, has held the title of the cheapest shopping basket according to the Postimees newspaper no less than 22 times.
To learn more about this and similar topics24/7 Shopping Barbecue Estonia Midsummer Non-alcoholic Beverages Prisma Summer