Baltika Kvartal – A small town near the city centre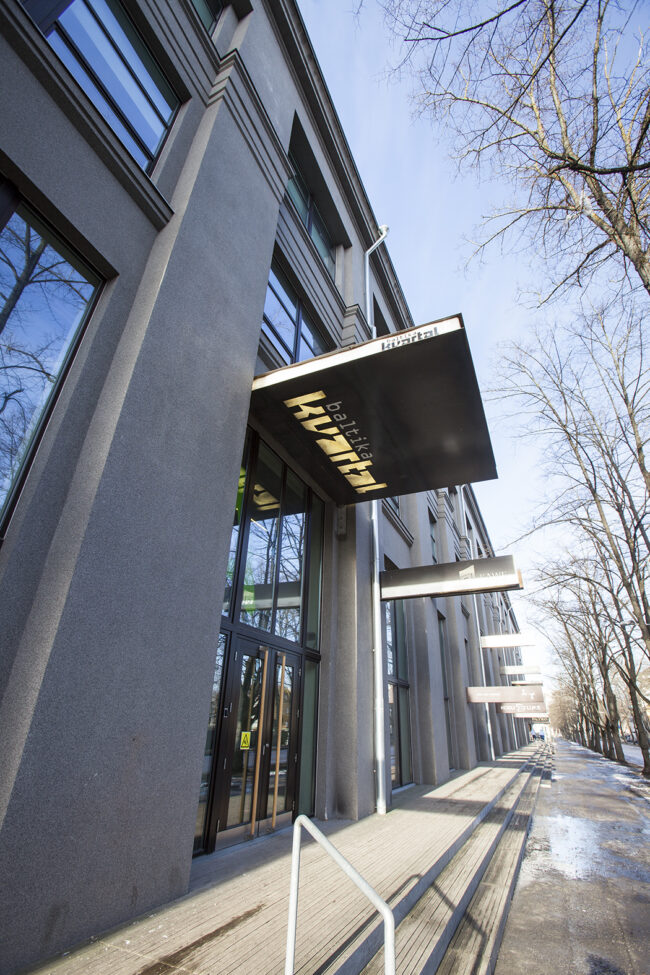 Be sure to stop through Baltika Kvartal on your next visit to Tallinn. The refurbished warehouse district is a stone's throw from the city centre and offers some of the area's best shopping.
Airi Rosenberg, sales manager at Kawen real estate (the owners of the quarter) says that there are about 1000 people that work in the area. The quarter could even be deemed an IT centre, as there are many top IT firms with offices in the area, like Transferwise and Twilio.
The core of the quarter was built in the 1960s and after that became a stylishly restored sewing factory. There you'll find Baltika's major sales point "Moetänav" (Fashionstree). Baltika has five different brands, of which Ivo Nikkolo is the best known. Baltika's communications manager Lilian Nõlvak tells us that Moetänav is a destination shop. People come here for the brand and have been doing so for years.
In addition to Ivo Nokkolo, you'll also find the men's brand Baltman, as well as Monton, Mosaic, and Bastion at Moetänav. You'll also find an outlet store, where you can find items from each of the brands at a discount.
Baltika quarter has also developed into a creative centre. The Estonian furniture manufacturer Oot-Oot has a stylish showroom. The company, owned by Marko Ala and Joonas Tormin makes furniture inspired by the 1950s and 60s. "While we are inspired by style, we are inspired first and foremost by durability", they say. An armchair can last many years, explains Ala about Oot-Oot ideology. Oot-Oot furniture is designed and made in Estonia.
Once you've finished your shopping, you don't have to look far for somewhere to eat. Fork is located in the inner courtyard of the quarter. 
Location
Baltika kvartal, Veerenni 24, Tallinn
andmorefashion.com

Click on the address to see the location.
TEXT SILJA HURSKAINEN, PHOTOS ANDREI CHERTKOV
To learn more about this and similar topics