Bach Music Festival underway in Tallinn
Text Susanna Poikela
Photo MTÜ ARS Musica Estonica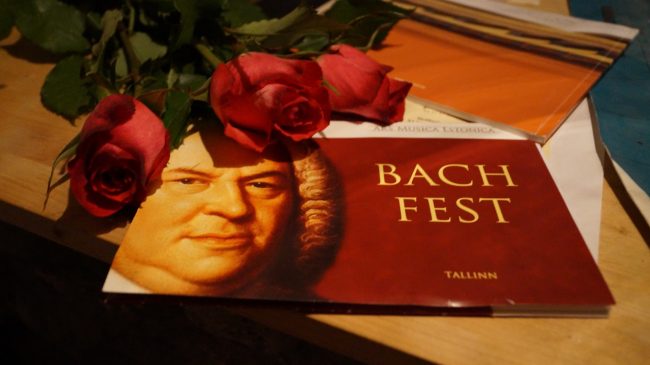 The first week of January (January 1–7), sees the return of the annual Bach Music Festival to Tallinn Tallinn.
Bach will of course be heard at the festival, but also the works of Handel, Haydn, Charpetier, Liszt, Vivaldi, Feo and many other master composers of the Baroque period.
On January 5 at the House of the Blackheads in Tallinn's old town, cellist Theodor Sink and vibraphonist Karl Johann Lattikas will perform not only Bach, but also the music of contemporary Estonian composer Arvo Pärt. You can see the full programme of the festival here.
The concerts of the festival will be taking place in the Church of St. John on Tallinn's Freedom Square, St.Mary's Cathedral on Toompea and the House of the Blackheads on Pikk street.
At the concerts, instruments from the Baroque era, such as the harp, viola da gamba, harpsichord and cello, as well as organ music can be enjoyed. The cavalcade of performers includes international musicians.
Tickets for the festival, which cost between 11.20-21.20 euros, can be purchased online on the Piletilevi ticketing platform here.
To learn more about this and similar topicsBach Bach Music Festival Bach Music Festival Tallinn Clasical Music Freedom Square House of the Blackheads Music Festival