Autumn in Tartu – Full of Colours and Culture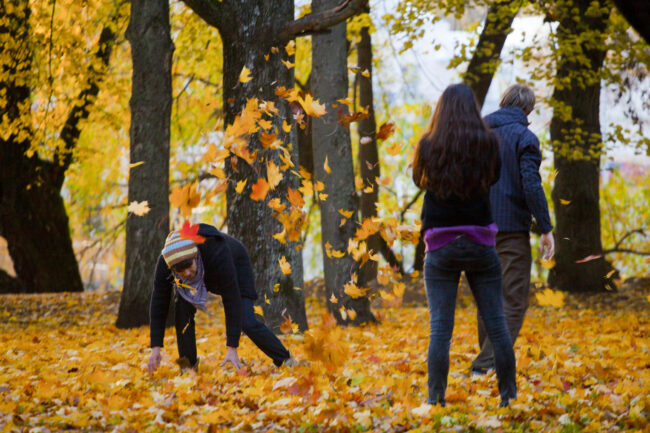 Autumn in Tartu is a beautiful time to visit. The colours are changing, the city is lively and filled with students, and there is no shortage of activities for the whole family. Theatre season is in full swing and new exhibits have opened in the museums.
From October, the Tartu Vanemuine Theatre will be putting on Andrew Lloyd Webber's hit musical The Phantom of the Opera. There will be 24 performances, including eight in Tallinn at the Nordea Concert Hall. Tickets are available from Piletilevi, Piletimaailm, and Ticketpro, as well as from the Vanemuine Theatre box office. For more information: www.vanemuine.ee
Have you had a chance to visit the AHHAA Centre? This is one the largest science centres in the Baltics and starting November 14, the new exhibit "Ahhaa Dinosaurs!" will open and run until April 2015. Until November 2, don't miss your chance to see the exciting sea exhibition "Sink or Sail?" You can test your navigation skills and engineering knowledge, as well as learn more about water physics and maritime disasters. For more information visit www.ahhaa.ee
Did you know that only 21 km south of Tartu, in Tõravere, is the Tartu Observatory? This is a must-see sight when in Southern Estonia. The observatory houses a 1.5 metre telescope and a virtual planetarium where you can explore the night sky. There are various exhibits about astronomy and even a computer from the 1980s, the kind that takes up an entire room! For more information visit: www.to.ee
For more information about Tartu: www.visittartu.com
Autumn events
• – October – International Early Music Festival ORIENT et OCCIDENT (www.festivitas.ee)
• – October – Tartu Autumn Days (www.studentdays.ee)
• October – November – IdeeJazz: Tartu Jazz and Rhythm Music Festival (www.ideejazz.ee)
• – November – Tartu Black Nights Film Festival PÖFF (http://.poff.ee/eng)
• November – December – Christmas Jazz (www.jazzkaar.ee)
• November – December – Christmas in Tartu (www.joululinn.tartu.ee)
• December – Nordic Symphony Orchestra Concert (www.nordicsymphony.com)
NEW!
Firearms Museum in Tartu
What was Roosevelt's favourite gun? What was Al Capone's favourite gun? Do you know what gun Hitler used to kill himself? All this and more can be learned at the Tartu Firearms Museum. And what's even better, you can test your shooting skills as well! The museum is open Monday to Saturday am – pm. Tickets cost: adults; students and seniors; family pass. For more information visit www.relvamuuseum.ee
Photos: Liina Laurikainen, Tartu City Photostore
To learn more about this and similar topics