Authentic Parisian flavours in Tallinn
Text Susanna Poikela
Photo Andrei Chertkov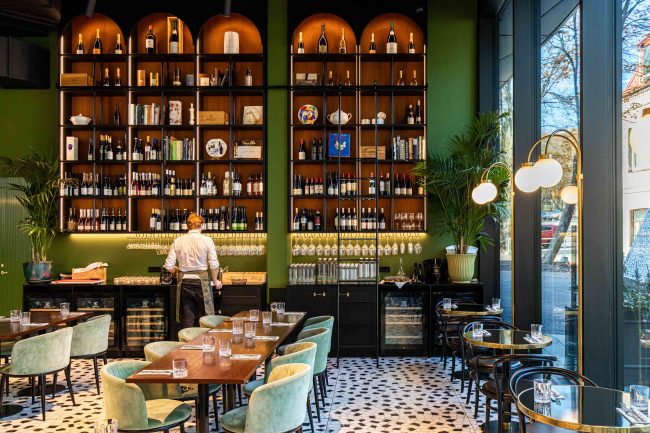 Päris restaurant also has a mouth-watering brunch menu.
When you enter the charming Päris restaurant, you feel like you are entering a Parisian brasserie. For a moment, you can imagine that you are in one of the restaurants on the boulevard Saint-Germain in Paris.
"We make French food with an Estonian accent. It is important to us that the food meets the customer. That's why the dishes are modified to suit the local taste without losing the originality of French cuisine," says chef Aleksandr Voronin.
In the same way, Päris as a space is a mix of a traditional French brasserie and a fine dining restaurant. In the lobby of the restaurant, there is a bakery that makes French pastries and cakes, and a small deli. The bakery and restaurant kitchens work closely together.
Before Päris, Aleksandr Voronin worked in the Slavic-inspired Restaurant Moon, under the mentorship of Michelin recognised chefs Roman Zaštšerinski and Igor Andrejev. In addition to Slavic cuisine, he has also become familiar with Estonian and Japanese cuisine over the years. In Päris, together with restaurateur and master chef Vladislav Djatsuki, he has been able to create and prepare many new dishes.
"When I began here, I really started studying and trying French dishes. I practised pâté en croûte for a long time, for example. I finally achieved the perfect taste and shape for the traditional foie gras terrine. It took two weeks and the experiments took place at night", laughs Aleksandr Voronin.

To learn more about this and similar topicsBrunch Deli Fine Dining French Food Tallinn French Restaurant Tallinn Päris Päris Restaurant Päris Restaurant Tallinn