An interactive museum for the whole family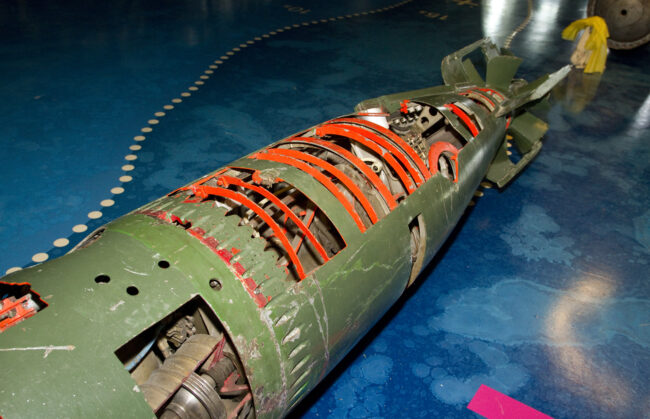 An interactive museum for the whole family
Over 33 hours, 11,200 tickets were sold, many of which were family tickets. Saturday and Sunday drew people to the seaside to see the Russian aerobatic pilots, RUSS Team, which performed all kinds of stunts over the Bay of Tallinn.
This new museum cannot be described in just a few sentences or even with a picture. You must go and see for yourself. The good news is, is that the museum is open late every day, from ten in the morning to seven in the evening.
The port's most impressive attraction is the roof of the hangar buildings. They were originally built between 1916-1917, and were the world's first large steel arches used in concrete construction.
Inside is the large submarine Lembit, whose interior can also be explored. See the submarine team's tight living quarters as well. Explore Estonian military history from the first airplane made out of wood, the Short 184. Everyone can try their hand at steering a small boat by remote control. Or, send a photo of yourself via email to friend, dressed as a military officer.
Learn about Estonian navel history through physical and virtual exhibits. A large exhibition area is built such that when you are on the lower level it is like you are under water, and to come up to the surface you must walk up bridges.
Location
The Seaplane Harbour (Lennusadam) is 1.5 km west of A and B passenger terminals. Next to Linnahall is a tall smoke stack where the Cultural Kilometre begins. The walkway leads past the Patarei Prison. The nearest tram stop (tram 1 and 2) is the Linnahall. Lennusadam (Seaplane Harbour), Küti 17, Tallinn
TEXT MIKKO SAVIKKO, PHOTOS ANDREI CHERTKOV
To learn more about this and similar topics