All Prisma supermarkets to be open 24/7 before Midsummer
Text Mark Taylor
Photo Andrei Chertkov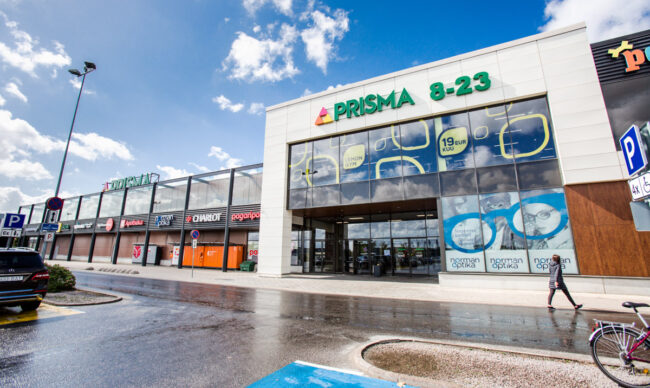 Between June 20 and 23 all Prisma supermarkets in Estonia will be open 24 hours a day. This will enable shoppers to fully prepare for Midsummer (Jaanipäev) at a time best for them, and ease congestion, especially during the busiest shopping days on June 22 and 23. Meat, vegetables and alcohol are the most popular items in baskets at Midsummer.
Prisma, who operate supermarkets in Tallinn, Tartu, Narva, and Rapla have announced that all of their supermarkets will be open 24 hours a day between June 20 and 23.
"The busiest days for Midsummer shopping are June 22nd and 23rd, when more people come to the stores than usual. You can come to the stores open 24 hours a day, even in the early morning or late evening, to avoid busier times and longer queues," explained Kaimo Niitaru, Prisma Peremarket's director of food procurement and assortment."
The most popular Midsummer items are meat products and drinks suitable for grilling, but fruits and vegetables have also taken their place. "Among the hit products are watermelon and Estonian meat and grill products. For grilling, choices have often been made for lighter products, such as buying chicken products or fish," Niitaru added.
Regarding beverages, Niitaru pointed out the growth in sales of non-alcoholic beverages. "Consumption of non-alcoholic beverages is growing every year, and many new choices and tastes have been added. This year, we are seeing the popularity of non-alcoholic cocktails and mixed drinks. Kali is still a popular soft drink."
According to surveys carried out by Postimees, Prisma has been the cheapest supermarket on 9 of the last 13 occasions, placing second the remaining 4 times.
To learn more about this and similar topicsGrill Meat Midsummer Midsummer Drink Midsummer Food Midsummer Shopping Prisma Prisma Supermarket