airBaltic equips its aircraft with Starlink satellite internet
Text Mark Taylor
Photo Victor Malyushev / Unsplash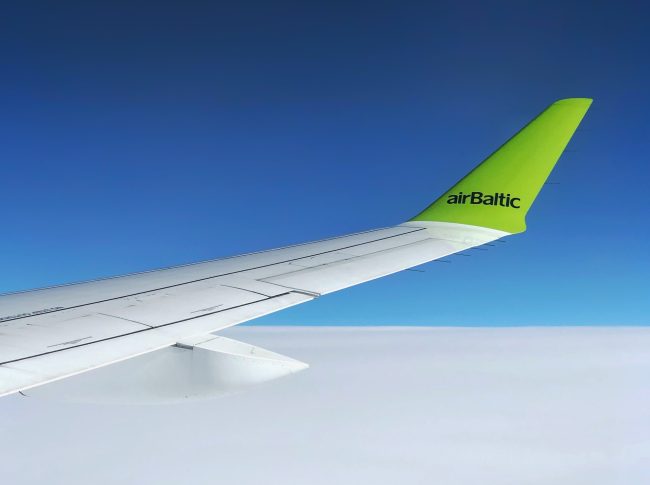 airBaltic has announced that it will equip its entire fleet of Airbus A220-300 aircraft with SpaceX's Starlink satellite Internet system. The high-speed Internet connection can be used by all passengers during the flight without additional hassle or registration. From the moment a passenger arrives on board an airBaltic flight, they can immediately connect to the high-speed Internet.
Starlink, developed by SpaceX, offers a high-speed, low-latency broadband Internet connection in more than 40 countries, and since last year, the company began to offer high-speed Internet connections to commercial flights as well. The Starlink satellites are located in a relatively low orbit, approximately 550 km from the Earth, and are therefore approximately 65 times closer than conventional geostationary satellites. Thanks to this, Starlink guarantees its users significantly less delay and higher data speed. The Internet capacity offered by Starlink for each flight reaches 350 Mbps and its latency is 20ms, thanks to which passengers can use previously unavailable options, including making video calls, playing online games, etc.
"This is a historic moment for both airBaltic and the entire sector. Very soon, the airline will be the first in Europe to launch an unlimited, fast and free satellite internet connection on board. We are excited to be able to further improve our service on all flights that cover Europe, but also extend beyond its borders," said Martin Gauss, chairman of the board of airBaltic.
To learn more about this and similar topicsairBaltic Aircraft Internet airBaltic Martin Gauss Satellite Internet SpaceX Starlink