airBaltic carried 42% more passengers in January
Text Mark Taylor
Photo airBaltic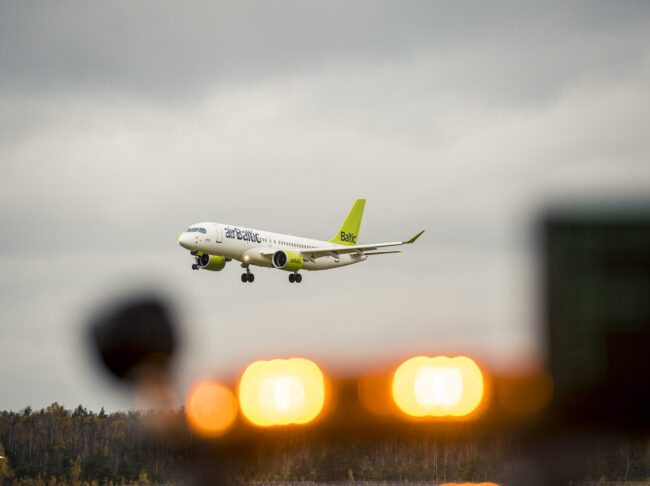 During the first month of 2023, airBaltic, the largest airline in the Baltics, carried 42 per cent more passengers than in January last year. The number of flights also increased, however, only by 2 per cent.
In January 2023, airBaltic carried a total of 40,599 passengers. This was 42 per cent higher than in the same month last year when the airline carried 28,630 passengers. This increase comes along with a 2 per cent increase in the number of flights offered by the airline, up from 499 to 509.
"The first month of the year has started very firmly, marking our continued growth. The demand for our air services is stable and shows signs of growth, which means that in 2023 we will continue to expand in terms of volume, passengers flown, flights performed, destinations, and of course in recruited workers," said Martin Gauss, President of airBaltic.
airBaltic offers flights to more than 70 different destinations from Riga, Tallinn, Vilnius and Tampere to various destinations in Europe, Scandinavia, the Middle East and CIS.
To learn more about this and similar topics2023 airBaltic Flights Flights to Tallinn Passenger Riga Tampere Vilnius