Ahhaa Science Centre build life-size pop-pop boat
Text Mark Taylor
Photo Kris Neufeld / AHHAA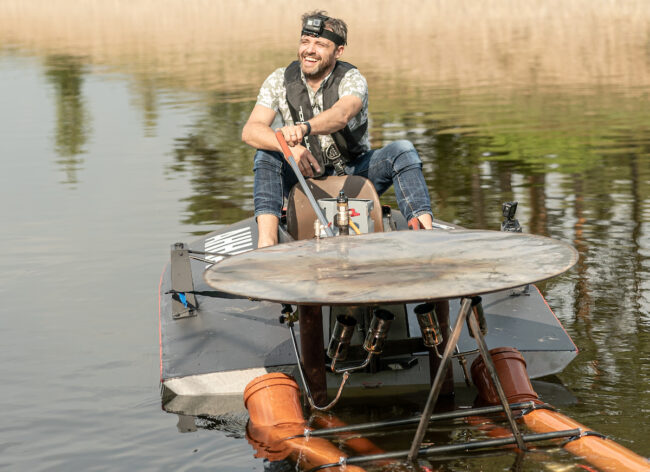 Around a year ago, popular YouTube scientist Steve Mould created a video about pop-pop boats (sometimes called putt-putt boats) and how they worked. In the video, which has been watched more than 8 million times he wonders what a life-sized version would be like to sail on.
It just so happened that the Ahhaa Science Centre in Tartu were just as intrigued by this idea and had already completed making such a boat.
In September, they invited Steve to Estonia to test the boat and talk about the science behind it. The video, which you will find below, has already been viewed more than 2 million times at the time of writing.
44-year-old Steve Mould has gained international recognition in recent years for his educational videos on technical and scientific topics, gaining nearly 2.5 million followers on YouTube. He has also written several children's books on various scientific topics.
To learn more about this and similar topicsAhhaa Science Centre Experiment Pop-pop Boat Science Steve Mould Tartu Youtube