A Michelin Star experience in Noblessner  
Raising the bar of fine dining in Estonia.
Text Mark Taylor
Photos Lauri Laan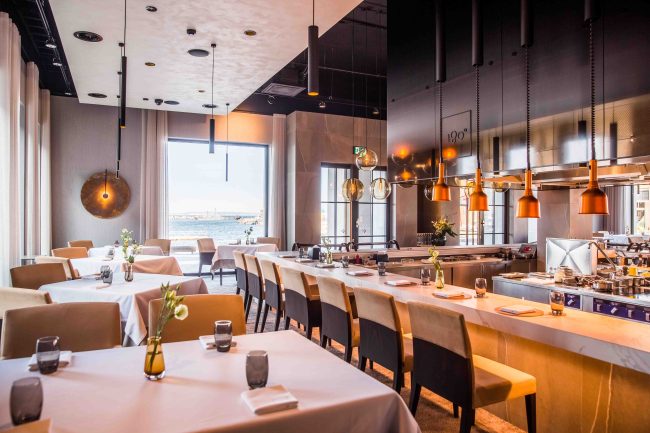 180° offers views out to sea and into the kitchen.
Located in the trendy and modern Noblessner port area, a short 5-10 minute taxi ride from the old town, you will find the exquisite Michelin Star fine dining restaurant 180o.
Upon entering the restaurant you are struck by the modern and timeless design, its large windows with views out to the sea, raised seating and open kitchen. For head chef and co-founder of the restaurant Matthias Diether, the choice of an open kitchen design was a deliberate one. "The visitors love it, they get to see not just front-of-house workers, but to ask the chefs questions. People want to know the daily work of chefs at a Michelin Star restaurant," said Diether.
It is also a return to where his food journey began, where instead of gathering in the living room his family would come together in the kitchen to discuss the day's events while his mother crafted dinner from fresh ingredients.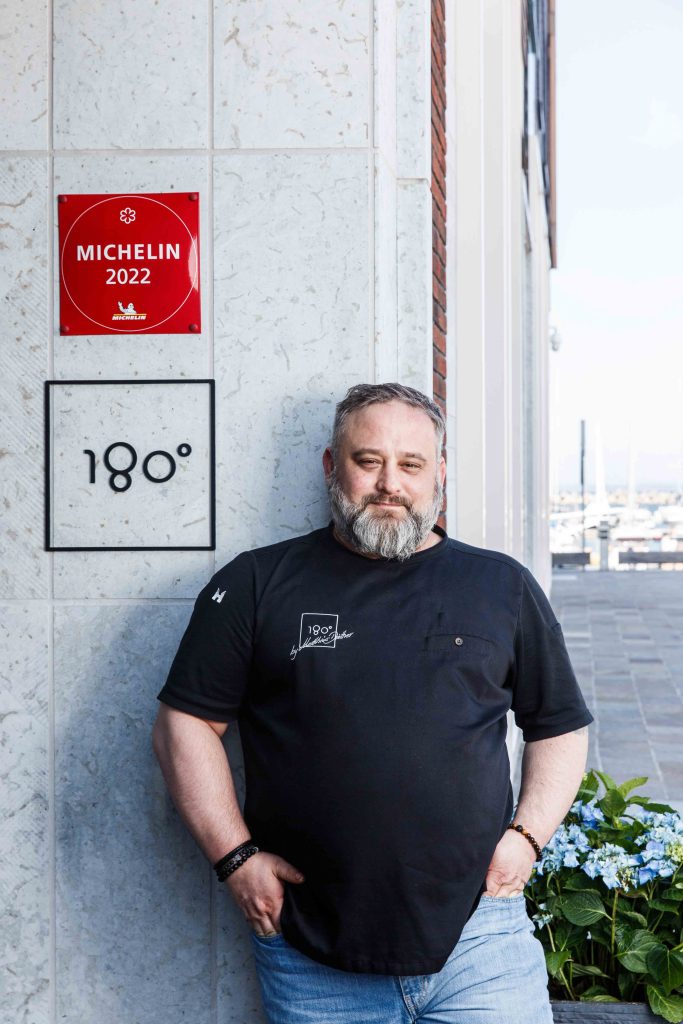 The food on offer at 180o has a distinct French influence, again inspired by Diether's culinary journey. Where in his native Germany, he worked as a sous chef (the second in command in the kitchen) at two and three-star Michelin restaurants. "In most of the German Michelin Star restaurants the base is French cuisine, the French flavours and ways of cooking," Diether explains.
However, this does not mean 180o is a French restaurant. "When you get 6 courses here, you have different flavours and different techniques. It's a world journey," adds Diether. The set menus on offer change four times per year, with the next change due in February.
Due to the popularity of the restaurant, it is recommended to book at least 2 months in advance to avoid disappointment. In addition, because the restaurant offers a set menu, if you have any allergies or you are a vegetarian, let the restaurant know at least 24 hours before your arrival so they can cater to your needs. 180o does not offer a vegan menu. 180o is open from Wednesday to Saturday 18:00 to 23:00.
180° by Matthias Diether,
Staapli 4, Tallinn.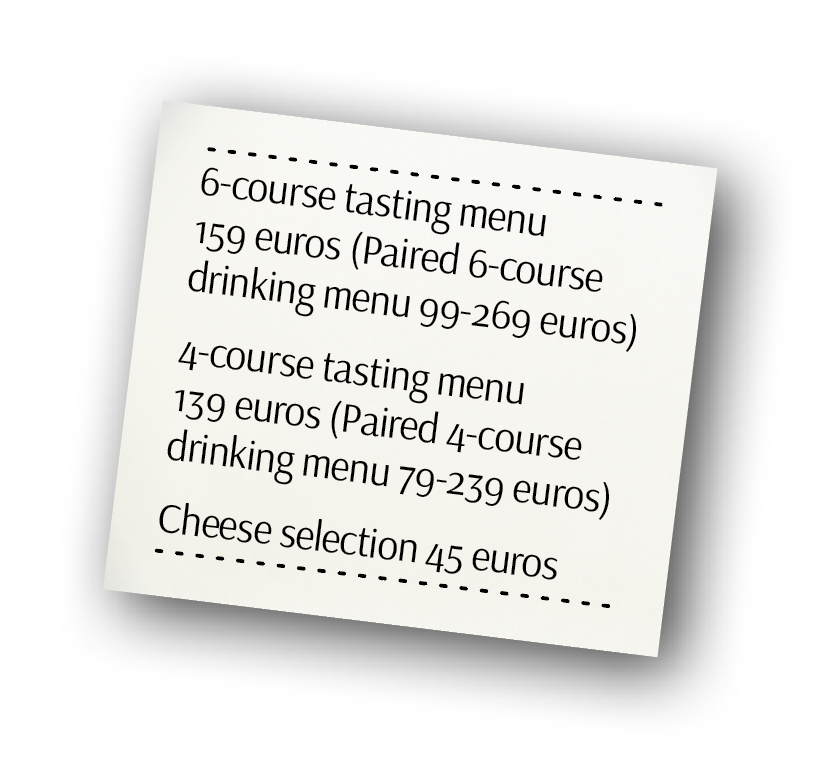 To learn more about this and similar topics180 Degrees Tallinn 180o Tallinn Fine Dining Matthias Diether Michelin Star Tallinn Michelin Tallinn Noblessner restaurant