A forgotten fish that was once on the banquet menu of kings
Text Mark Taylor 
Photo Mikko Savikko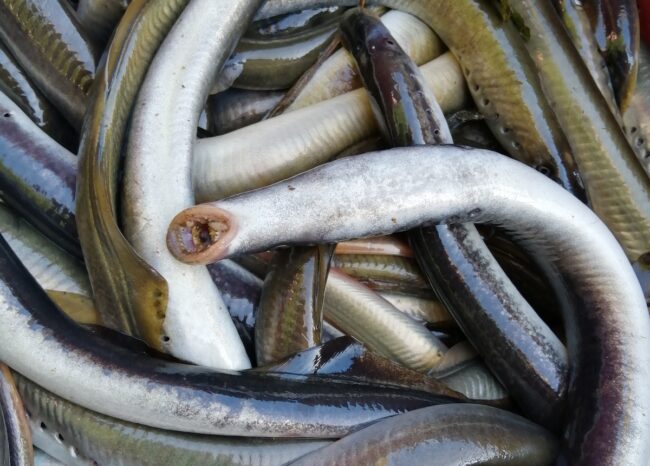 The annual Lamprey Festival will take place in Narva-Jõesuu tomorrow. As well as the possibility to taste and take home this rare species of fish, there will also be a market and live music.
Despite being a very rare species of fish, lampreys have been fished in Ida-Virumaa since prehistoric times. The popularity of this jawless species, which resembles an eel, going back to banquets of Roman emperors and British kings. For some, the texture of lamprey is more like slow-cooked beef than fish.
The highlight of the traditional Lamprey Festival is the fish market. Here you can buy fresh fish caught by local fishermen, as well as try different dishes made of lampreys.
If tasting and taking home lamprey is not enough for you, it will also be possible to go out on the river with fishermen to see for yourself how they are caught.
Along with the market, there will also be live music from the band "Big Fish".
The Lamprey Festival will take place at Suur Lootsi 1 in Narva-Jõesuu from 10 am until 5 pm.
To learn more about this and similar topicsFish Fisherman Fishing Lamprey Lamprey Festival Live Music Narva-Jõesuu