A Church and Parish Named After a Saint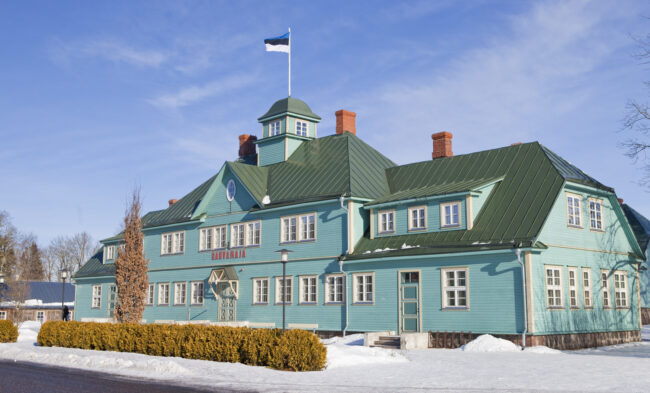 Kadrina Parish is located in Lääne-Virumaa, less than 90 km east of Tallinn. The population at the beginning of this year was 5018.
The parish's name comes from the church of the same name, named after Saint Catherine of Alexandria, and the church was built at the beginning of the 16th century. One of the most stunning pieces in the church is the chandelier from 1727, which was donated by a local miller in remembrance of his wife Malle.
Near the main doors to the church is a large monument, Catherine's Memorial. It is a monument to the War of Independence, Construction of the monument was started in 1920 and was completed in 1926. In 1941, the Red Army destroyed it. About 49 years went by and then it was rebuilt in 1990. Part of the original monument was found buried and this was used in the reconstruction.
There is more in Kadrina than historical monuments, of course. Nature lovers adore the lakes and hills of Neeruti. The protected area has a total of 14 km of hiking trails. In summer, you can admire orchids, including the lady's slipper orchid (Cypripedium calceolus).
There are different kinds of water lilies that grow in the lakes too. Many birds and animals inhabit the area.
The Sauna Club in Kadrina is well known. In the change room there is a guests list where you can find the names of many Estonian ministers and other well known individuals. The importance of the sauna in Kadrina can be seen by the fact that the current street address Tehnika 8 will be changed to Sauna Street.
There are great sport opportunities too. In the Sports Centre there is a shooting range, gym, swimming pool, and halls for ball games. Horse back riding is available at the Spordikämping, where you can stay for reasonable rates. A single person room costs 19€ per night. The Tristvere Café offers a cheap and cheerful dining option, as well as accommodation for up to ten people.
Viitna Kõrts (Tavern) is also located in Kadrina, which is Estonia's largest tavern post station. Its history dates back to the middle ages. The tavern can accommodate large groups. It is located on the Tallinn-Narva highway.
You can get to Kadrina by train, three times daily. A ticket costs €4.80. It takes one hour and eleven minutes to get there.
TEXT MIKKO SAVIKKO, PHOTOS ANDREI CHERTKOV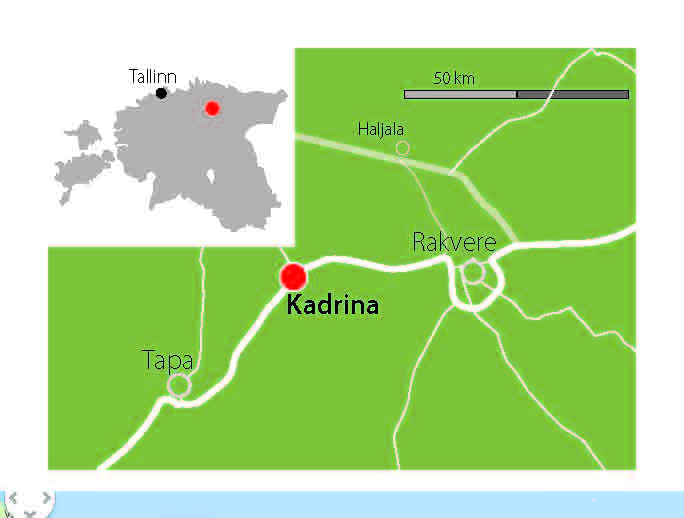 To learn more about this and similar topics