180° by Matthias Diether becomes first Estonian restaurant to be awarded two Michelin Stars
Text Matk Taylor
Photo Lauri Laan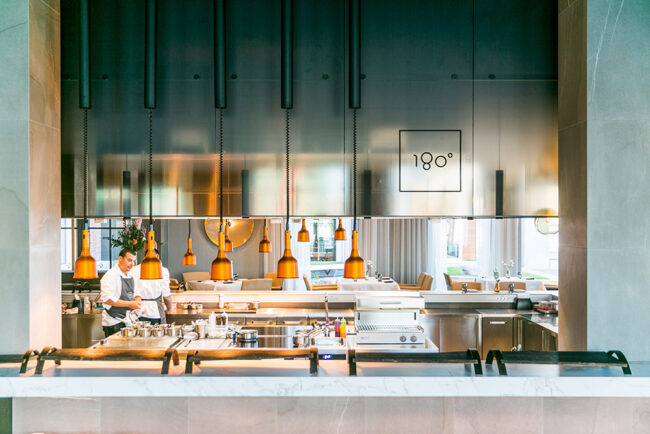 Michelin has announced the second edition of the Michelin Guide Estonia, which features 34 of the best restaurants in the country. This year marks an important milestone, as 180° by Matthias Diether becomes the first restaurant in Estonia to be awarded two Michelin Stars.
For Matthias Diether it is more than just personal recognition for the hard work the team at 180° and their suppliers have put in. "It is amazing for Estonia to have a two star restaurant and we are proud to help Estonia to be more recognised," Diether joyfully explained.
NOA Chefs Hall retained its one Michelin Star, and six restaurants received the Bib Gourmand recognition.
"Thanks to last year's inaugural edition, more and more people are discovering Estonia's culinary landscape, which is considered a hidden treasure – and we are happy that the second edition renews and expands the original selection. The country has a very attractive selection of different restaurants, and here you can boast many skilled and ambitious chefs who make the most of local produce," commented Gwendal Poullennec, the International Director of Michelin.
A total of 6 new restaurants entered the Michelin Guide this year. The most notable of these additions being Tuljak in Tallinn, which was awarded the Bib Gourmand for good food at a good price; and Soo restaurant, which is located in Raplamaa, which has been recognised for its commitment to sustainability with a Michelin green star.
The following four restaurants were also recognised by the guide for the first time this year:
In addition, the Michelin Young Chef Award will be awarded in Estonia for the first time this year. The award has gone to chef Daanius Aasi from Soo, commending his commitment to local produce, creative cooking, and environmental sustainability.
You can see the full list of restaurant's in this year's Michelin Guide on the official website here.
To learn more about this and similar topics180° by Matthias Diether Art Priori Michelin Guide Estonia Michelin Guide Estonia 2023 NOA Chefs Hall Rado Haapsalu Soo Tuljak