Winter Panorama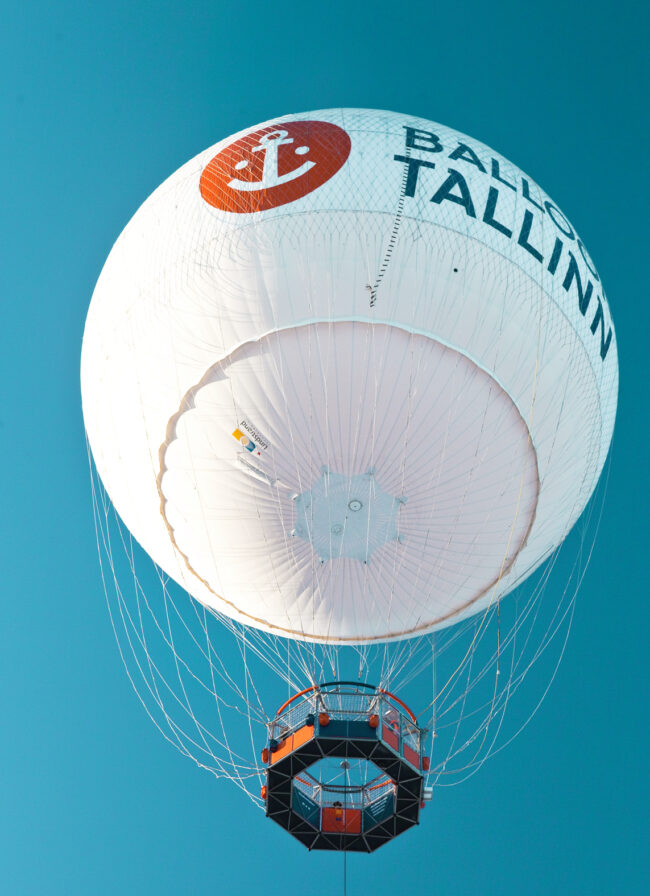 At a height of 120 meters, one can see a very different view of Tallinn from a hot air balloon.
Balloon Tallinn operates in the winter too, though mostly on weekends. In suitable weather, the balloon flies on weekdays as well. If the balloon is in the sky, then it'sopen. The maximum wind speed to fly is 12 m/s.
Many certainly think that up in the air, it is even colder than the ground below. The Baltic Guide visited in January and we can say that up there the air was not as cold, even though the thermometer showed -7 C. One can wear the same outfit up in the air and on the ground. If you need extra clothes, you can ask on the ground at the ticket sales desk..
It is a very cool experience to rise silently to an altitude of 120 m, and experience how the world appears to birds. The snow carpeted Old Town stands proudly to the south. The houses and church towers at the top of Toompea are mysteriously beautiful in the wintry sunshine.
The ball rises into the sky using helium and is held at the same height as it is attached to the ground. It will not be flying anywhere independently. Current flight information can be found on Facebook and the Balloon Tallinn website.
Location
Balloon Tallinn
Between A-terminal and the cruise ship port. Flights are running on weekends in the winter 10.00-20.00, weather permitting. Additional information can be found at www.balloontallinn.ee
TEXT MIKKO VIRTA, PHOTOS ANDREI CHERTKOV
To learn more about this and similar topics