WINTER FUN FOR THE WHOLE FAMILY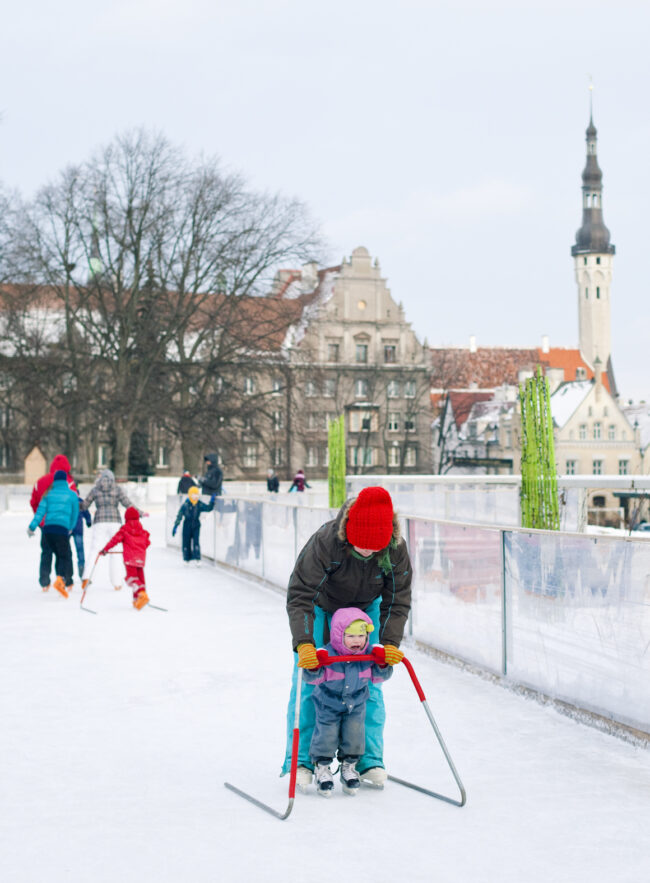 Skiing, sledging, or ice skating – we've got it all!
SKATING
Ice-skating among the medieval houses in the Old Town is always fun. You can go skating every day at the Harju Street rink from 10.00-22.00. Skate rental is available, if you happen to leave yours at home. www.uisuplats.ee
You can also skate in Pärnu, if the weather allows. The skating rink is located in the city centre, just a stone's throw from Steffani Pizzeria. Due to the warm weather, the skating rink had not yet opened at the end of January.
Tartu's favourite skating places are Tamme Stadium and Annalinna Skate Track. You can skate year round at the Lõunakeskus shopping centre on their artificial rink, as an alternative to shopping.
SNOWBOARDING AND DOWNHILL SKIING
Estonia's biggest downhill ski hill is in Kiviõli Adventure Centre, located 130 km from Tallinn. The runs at Tuhamäe are 400-700 m long.
The biggest snowboard park is also located in Kiviõli, which has a half pipe, and railings for all skill levels. The half pipe is 120 m long. The Estonian Open Slopestyle will take place from February 20-22. www.tuhamägi.ee
You can also go snowboarding near Otepää in Kuutsemäe. Snowboarders and skiers will find 200-500 m long hills. The distance between Otepää and Kuutsemäe is 14 km. www.kuutsemae.ee
Snowboards and skis can be rented at both Kiviõli and Kuutsemäe.
The hill at the Tallinn Song Festival Grounds and in Nõmme offer downhill skiing and snowboarding a little closer to Tallinn. With the warm weather we've been having, it's a good idea to check the conditions on Facebook before going:Nõmme Lumepark and Winter Park Lauluväljak. There are also hills for snow tubing at both locations.
SLEDGING
There is no shortage of good sledging hills all over Estonia. There is even a decent hill in the centre of Pärnu, though the city itself is pretty quiet. Munamägi is located between Lõuna and Ringi Streets. Even though the hill is small, you can still get a bit of momentum.
In Tallinn, the Song Festival Grounds and the Nõmme hill are the best for sledging. The hill at the Song Festival Grounds is gentle and long, and has plenty of space for lots of people at a time. It can often be quite crowded.
The hills in Nõmme, are at times, dangerously steep, so please be careful. On Shrove Tuesday, there can be the feeling of a folk festival on the hill. Even adults take to the slopes on that day.
And don't forget these!
Other favourite places for families in Tallinn:
Tallinn Zoo (Tallinna Loomaaed), Paldiski mnt 145 & Ehitajate tee 150, Tallinn.
Estonian Open Air Museum (Eesti Vabaõhumuuseum), Vabaõhumuuseumi tee 12, Tallinn.
Seaplane Harbour (Lennusadam), Vesilennuki 6, Tallinn.
Energy Discovery Centre (Energia Avastuskeskus, Põhja pst 29, Tallinn
Tallinn TV Tower(Tallinna teletorn), Kloostrimetsa tee 58 A, Tallinna.
Click on the address to check location
TEXT MIKKO VIRTA, PHOTOS ANDREI CHERTKOV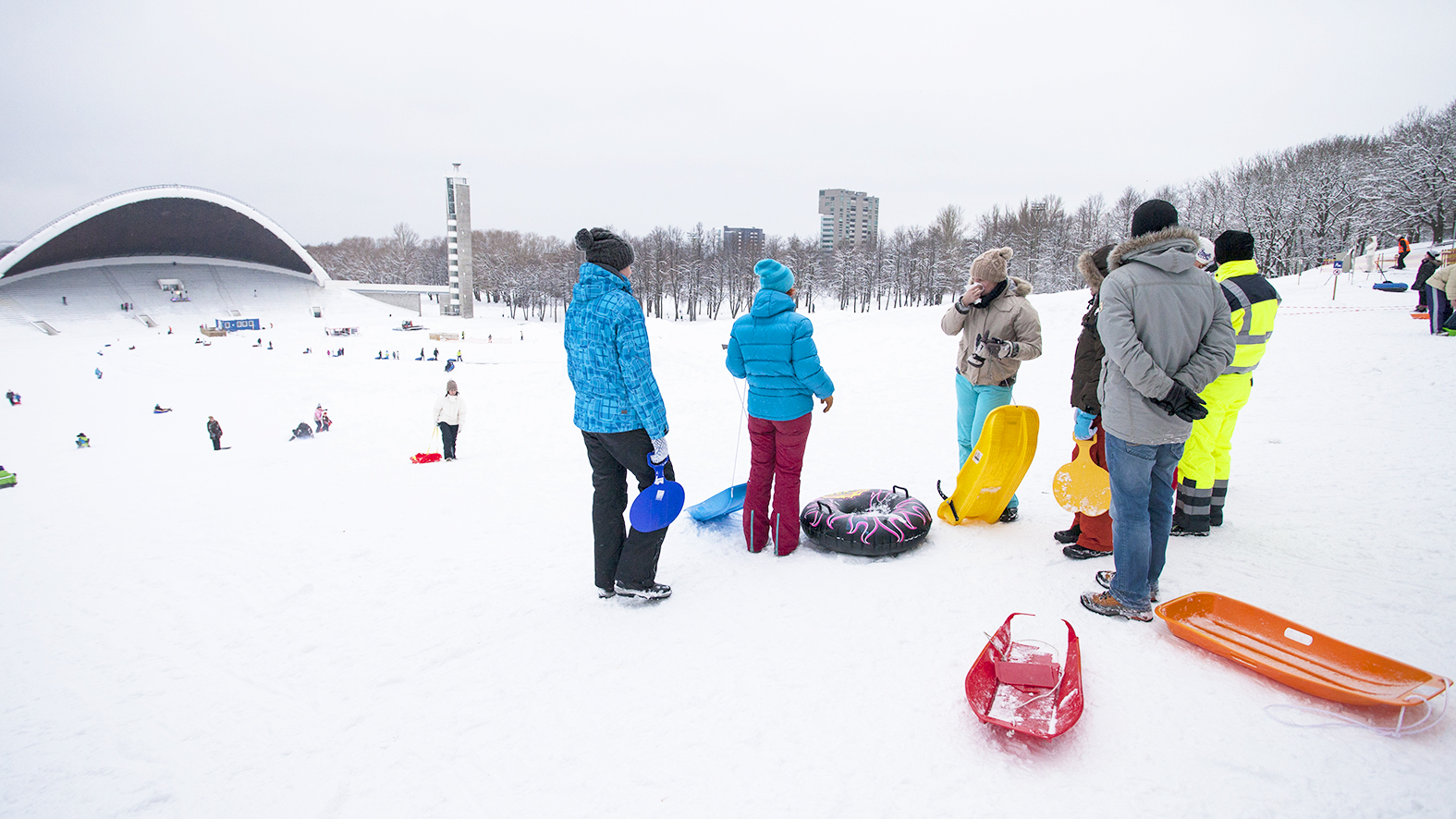 To learn more about this and similar topics