WINDMILLS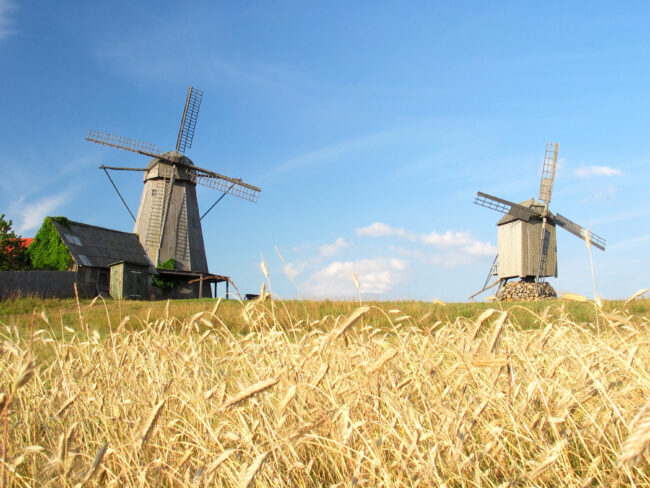 In the 19th century roughly 800 windmills scattered the island of Saaremaa. Today, you can visit five of these remaining windmills on Angla windmill hill, located about 40km from the island's capital, Kuresaare.
At one time every town had a windmill hill, where windmills would be built for grinding grain. For example, Angla was once home to 13 farms and nine windmills. Four of the windmills stan- ding on the hill are typical examp- les of a Saaremaa windmill, the post windmill. The structure is built around a post that allows the windmill to be turned, depending on the direction of the wind. Today visitors can enter the windmills, and even watch a miller at work. At the Angla Heritage Culture Centre visitors can take part in different workshops, like pottery making, felting, bread baking, and more.
A working windmill can be seen on the island of Muhu at Eemu Farm (located near the dam of Vaike vain). Restored windmills can also be found on Abruka Island, at the Mihkli Farm Museum, and in the villages of Metsküla and Kuusnõmme.
Getting there
If you are arriving from Estonia's second largest island, Hiiumaa (Sõru-Triigi), then follow the main road (79) south towards Angla and Karja.
For more information about Estonia's islands and self-guided tours visit: www.visitestonia.com
Ferries
A ferry connects Saaremaa and Muhu (Virtsu) from Kuivastu. (Approximate journey time 30 minutes). The island of Muhu is connected to Saaremaa by a bridge. The distance between Kuivastu and Kuressaare is 75 km. Ferries to Abruka Island run from Roomassaare Port near Kuressaare.
Ferries to Hiiumaa (Heltermaa) leave from the Rohuküla Port. (Approximate journey time 90 minutes).
A regular ferry runs between Hiiumaa and Saaremaa from the towns of Triigi and Sõru, respectively. (Approximate journey time 75 minutes).
Ferry schedules, and tickets sales can be found at: www.tuulelaevad.ee.
TEXT KRISTINA LUPP, PHOTOS JAAK JÕEPERA, J. NILSON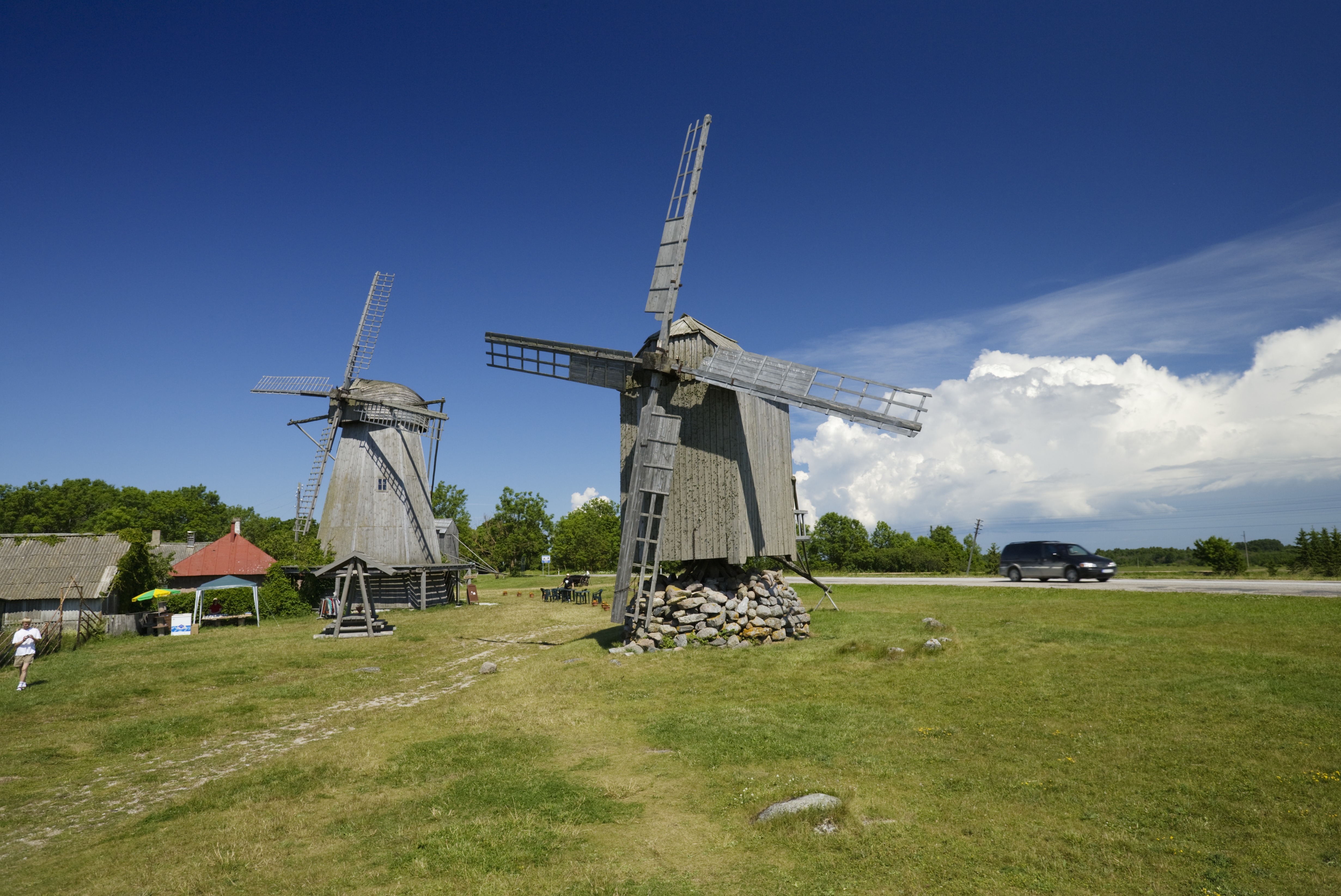 To learn more about this and similar topics