Voting is now open for European Tree of the Year 2023, this year Estonia is represented by a tree from Hiiumaa
Text Mark Taylor
Photo Loodushoiu Fond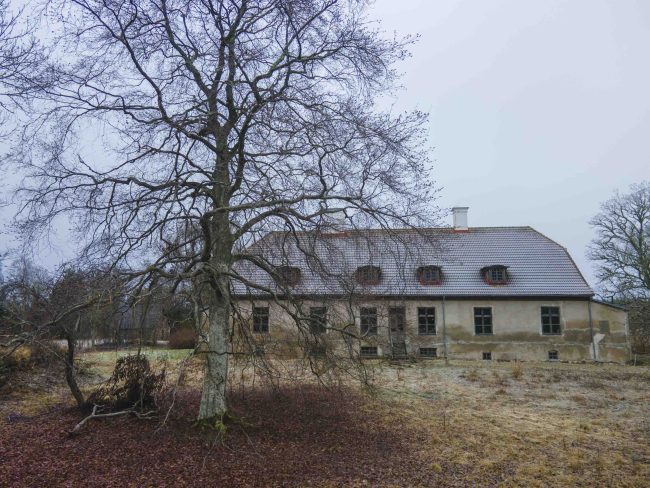 Yesterday, voting opened for the European Tree of the Year 2023. This year, Estonia will be represented in the competition by a red beech tree growing in the garden of the rectory of Reigi Church in Hiiumaa.
The European Tree of the Year competition highlights trees important to local people. The Reigi beech is well known to the people of Hiiumaa because of its special red colour as well as its rich cultural heritage.
Once life was bustling close to the Reigi beech tree. There was both a church and an inn, and what happened there was the basis for several creative works. For example, the Finnish writer Aino Kallas wrote her novel "Reigi Õpetaja" based on the tragic love story of the first pastor of the Reigi Church. The story has been turned into both a film and an opera. The Pihla tavern, which was located opposite the church, provided the basis for Gustav Ernesaksa's opera "Tomride Rand", and is also an important setting in Herman Sergo's novel "Näkimadalas".
Today, life in Reigi is quiet, but the beech is still standing – in good condition, vibrant and bearing fruit. In some years you can also find small saplings under the beech, it is believed that the tree is the mother of many red beech trees in the gardens of Hiiumaa's capital, Kärdla.
The Reigi beech was planted 120 years ago by the German pastor of the Reigi Church on the occasion of the birth of his son. It is a red-leaved form of the common beech, which is a fairly common tree in Europe, but which rarely grows in Estonia. Currently, the natural area of the species does not extend to Estonia, but under the conditions of a warming climate, it may become a common tree in our forests in the future.
You can see the current condition of both the tree and the Reigi rectory building in the short video clip below.
Participation in the competition is organised by the Loodushoiu Fond. The aim of the fund is to promote voluntary and private nature conservation in Estonia, including valuing our remarkable heritage and native trees.
You can vote throughout February here.
To learn more about this and similar topicsAino Kallas European Tree of the Year European Tree of the Year 2023 Hiumaa Loodushoiu Fond Reigi Reigi Beech Reigi Church