University of Tartu among top 300 best universities in the world
Text Mark Taylor
Photo Andrei Chertkov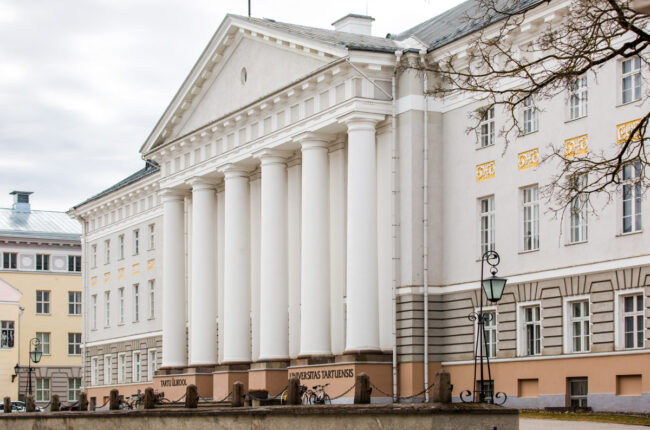 According to the latest QS World University Rankings, the University of Tartu ranked 296th, up four places on the previous year. However, still a little down from its record high of 285th in 2020.
The yearly QS World University Rankings have ranked the Estonia's oldest and most prestigious university, the University of Tartu in 296th place worldwide.
In this year's 2023 rankings, the Massachusetts Institute of Technology (MIT) came out on top with the University of Cambridge in the UK in second place. The highest ranked Finnish university, the University of Helsinki, ranked 106th.
The rankings are calculated based on six indicators:
Academic reputation of the university

Employer reputation of the university

Faculty-to-student ratio

Research impact indicated by the number of citations to research articles published by the university's academic staff per academic staff member

Ratio of international students

Ratio of international staff
In the past year, Tartu University has improved in two of these indicators. In its international staff ratio, where it rose from 676 th to 405th, and in its academic staff to student ratio, moving up from 95 th to 91st.
Of the 1422 universities that were ranked worldwide, Tallinn University of Technology (TalTech) ranked in the 751-800 band, while Tallinn University (TLÜ) was placed in the 1,001-1,200 band.
To learn more about this and similar topicsQS World University Rankings Tallinn University Tallinn University of Technology TalTech TLÜ TÜ University of Tartu University Rankings Estonia