Two new exhibitions to open at the Estonian Maritime Museum this Thursday
Text Mark Taylor
Photo Aron Urb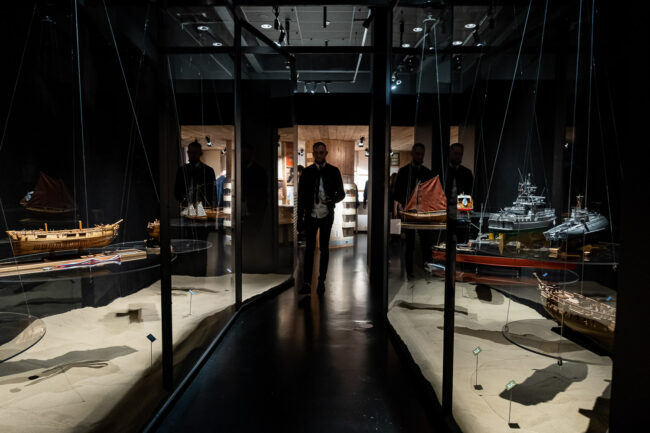 On Thursday (17.02), two new Exhibitions will open at the Estonian Maritime Museum (Meremuuseum) at the Seaplane harbour in (Lennusadam) in Tallinn.
The exhibition "Small Ships, Big Masters" showcases 26 model ships built by Estonian model masters. One of the exhibits is a model of the iconic "Wapen von Hamburg". According to Urmas Dresen, the museum director, "Each ship model evokes thoughts about the events related to the re-created ship."
The second exhibition, "Cabin Conversations with Johan Pitka", shares the stories of the Rear Admirals expeditions in South America. For Estonians, they will know Pitka as one of the founders of the Estonian nation, its navy, and its defence forces. The exhibition sheds light on an earlier part of his career as a captain of a long-distance sailing ship, which is based on the memoirs of the Rear Admiral himself. This year also marks the 150th anniversary of the birth of Johan Pitka.
To learn more about this and similar topicsEstonian Maritime Museum Johan Pitka Lennusadam Meremuuseum Model Ships Museums in Tallinn Tallinn Tallinn Museum