TRADITIONAL ESTONIAN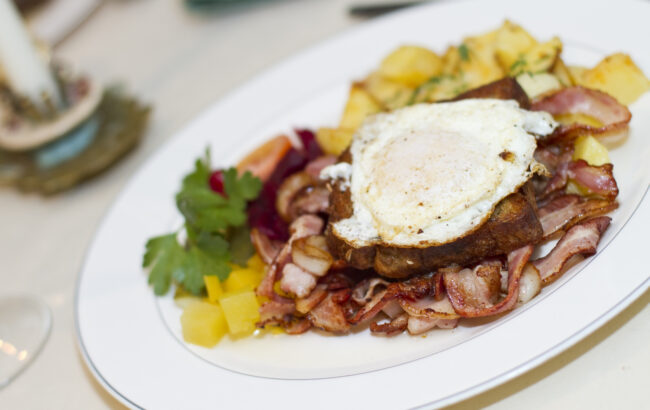 Food, just like your Estonian granny used to make.
With the weather getting cooler, and the days a little shorter, a healthy helping of meat and potatoes could be just what you're craving. Here's a few of Tallinn's traditional Estonian restaurants where you can get a taste for Estonian cuisine.
Located in the heart of Tallinn's Old Town, this restaurant lives up to its name: At grandmother's or Vanaema Juures. You will not miss the giant skillet hanging over the entranceway and the old iron, serving as a door handle.
Vanaema Juures offers traditional Estonian fare, incorporating local ingredients. Dishes are served up just like granny used to plate them –generously portioned. Try salt cured salmon, Baltic herring, roasted pork with sauerkraut, or roasted salmon. If you're a vegetarian, don't worry,granny has even prepared mushroom and potato dumplings, served with sour cream and an assortment of salads and steamed vegetables. For dessert try the pancakes, or ask your server about daily dessert specials.
It doesn't get more central than a meal at Liisu Juures in the Town Hall Square. Located in a warm and inviting cellar in Tallinn's Old Town, this is the place to come for good food, and good Estonian hospitality.
Delicious smells come from the kitchen and cheerful Estonian music plays in the background as you enter the room. The menu boasts traditional Estonian food at a reasonable price, considering the restaurant's prime location.
To start, try the the mushroom salad, with potato and bacon. As a main, the selection of sausages may seem daunting, but the sausages themselves are very small, allowing a proper sampling of three different kinds. Included on the platter were blood sausages, pork sausages, and a larger German style wiener. They are served with a generous portion of sauerkraut and roasted potatoes,as well as lingonberry sauce to go with the blood sausage. Liisu Juures also has a good selection of Estonian beers. The mead, which was not too sweet, was a good accompaniment to the selection of sausages.
On a cool autumn night, step into this cosy little inn, in the heart of Tallinn's Old Town. At Kuldse Notsu Kõrts, be sure to try the sausage feast. And what a feast it is! The platter includes five different kinds of sausages — blood sausage with sauerkraut, lingonberry sauce and mustard.Be careful, Estonians may not for the most part enjoy spicy foods, but they do like their mustard hot! The homemade cheese also comes very highly recommended, however the sausage feast shared between two people is plenty. To drink, try a pint of the house ale.
Location
Rataskaevu 10/12, Tallinn Old Town
Raekoja plats 13, Tallinn Old Town
Kuldse Notsu Kõrts (Golden Piglet Inn)
Dunkri 8, Tallinn Old Town
TEXT KRISTINA LUPP, PHOTOS ANDREI CHERTKOV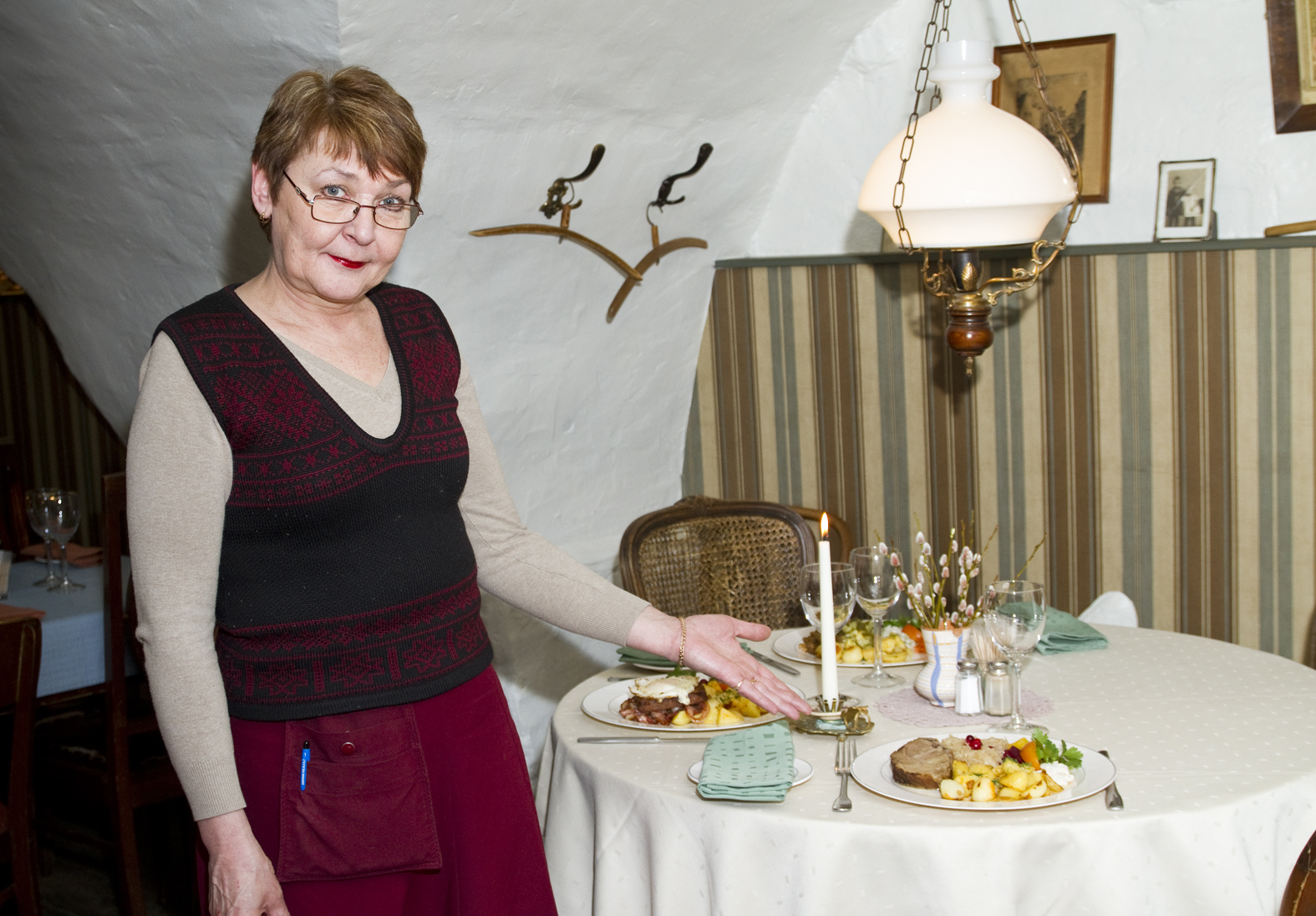 To learn more about this and similar topics